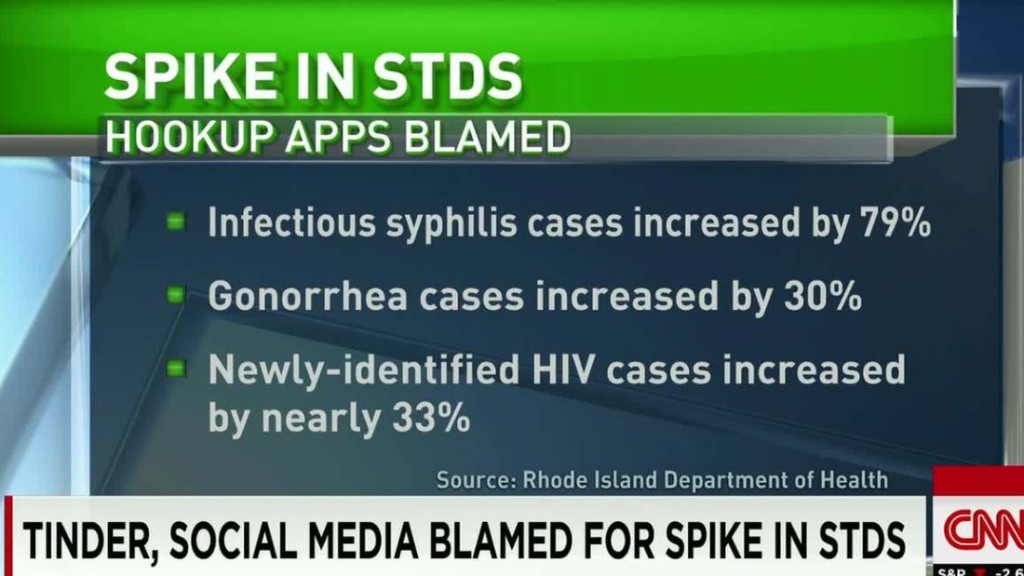 An AIDS organization put up billboards linking Tinder and Grindr to sexually transmitted diseases. And Tinder is furious.
The popular dating app asked the L.A.-based AIDS Healthcare Foundation to remove the billboards in a cease and desist letter on Monday.
"These unprovoked and wholly unsubstantiated accusations are made to irreparably damage Tinder's reputation," the letter read. "While Tinder strongly supports such testing, the billboard's statements are not founded upon any scientific evidence and are incapable of withstanding critical analysis."
Tinder did not respond to requests for comment.
The AHF's billboard campaign began on September 18 in Los Angeles.
On the billboards, the silhouettes of two couples are seen closely facing each other. A man with the word "Tinder" written across his head faces a woman with the word "chlamydia" written across hers. Next to them, a pair of men have the words "Grindr," and "Gonorrhea" written across their faces.
A spokesperson from Grindr, a dating app for gay men, declined to say whether it was requesting that the billboards be taken down. AHF President Michael Weinstein did confirm that the foundation was in talks with Grindr about the issue.
"We'd rather work with them than fight them," Weinstein said of both Grindr and Tinder.
According to Weinstein, Grindr stopped running ads for the AHF on its app after the billboards went up.
"We were surprised at the approach the AHF took, and paused the campaign in order to speak with them and assess our relationship," a Grindr spokesperson told CNNMoney. "In the end, we're all on the same page regarding this issue, as health and wellness concerns us all."
Related: Tinder and hookup apps blamed for rise in STDs
The billboards were run in an effort to draw attention to increasing STD rates and to encourage testing.
The AHF claims the rise in STDs correlates with the rise in the popularity of mobile dating apps, which it calls "hookup" apps.
"Mobile dating apps are rapidly altering the sexual landscape by making casual sex as easily available as ordering a pizza," said Whitney Engeran-Cordova, a senior director at the AHF. "In many ways, location-based mobile dating apps are becoming a digital bathhouse for Millennials wherein the next sexual encounter can literally just be a few feet away -- as well as the next STD."
Tinder, which launched in 2012, is the top lifestyle app on both iOS and Google Play, according to a statement from the AHF. Grindr, which began in 2009, is the top app for gay men. Both dating apps are location-based, meaning that they match users with others who are nearby.