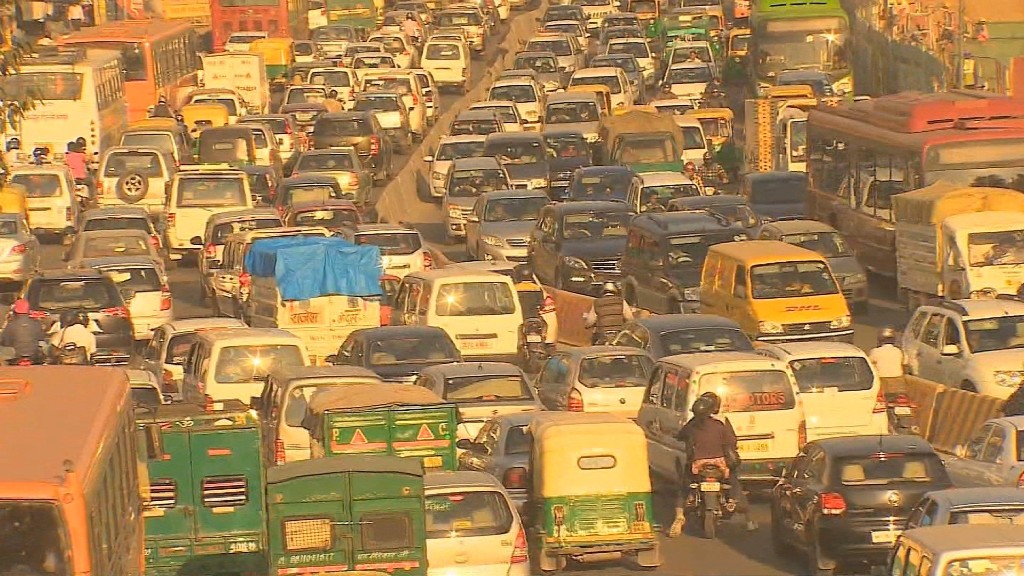 After five consecutive years of decline, India has jumped 16 places to 55th in the World Economic Forum's ranking of the most competitive economies.
Call it the "Modi Effect."
"This dramatic reversal is largely attributable to the momentum initiated by the election of Narendra Modi, whose pro-business, pro-growth, and anti-corruption stance has improved the business community's sentiment toward the government," the group said in its report.
The WEF also noted the government's budget deficit has gradually dropped after hitting a peak in 2008, though it remains one of the highest in the world.
Globally, economies are still struggling to shake off the 2008 financial crisis, according to the WEF. The recovery has taken longer than expected, and recent geopolitical shocks, terrorism and the migrant crisis have added to economic difficulties.
Related: The bank where women rule
That makes India's success a bright spot. But despite improvements, challenges await Asia's third-largest economy.
India is one of the least digitally connected countries in the world -- fewer than one in five Indians access the Internet on a regular basis, and fewer than two in five own a basic cell phone, said the report.
Infrastructure "remains a major growth bottleneck," and electricity networks still needs a boost.
India continues to lag the other BRICS countries -- a group of similar emerging economics. China leads the pack at 28th, followed by Russia, South Africa, India and Brazil.
The WEF releases its Global Competitiveness Index each year, and ranks countries based on a range of key points including technological readiness, innovation, labor market efficiency, higher education and financial market development.
World Economic Forum's Global Competitiveness Index Top 10
Switzerland
Singapore
United States
Germany
Netherlands
Japan
Hong Kong
Finland
Sweden
United Kingdom