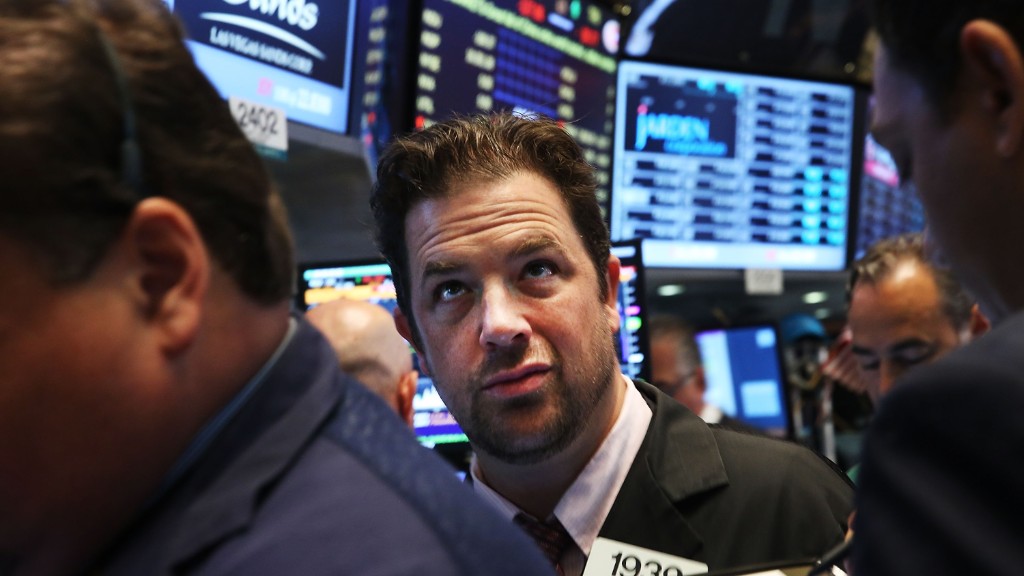 Welcome to October! Let's hope it's better than last month.
Here are the four things you need to know before the opening bell rings in New York:
1. Green on the screen: U.S. stock futures are moving up and overseas markets are all rising.
Investors seem cheered by new economic data from China -- the manufacturing figures were certainly not stellar, but they were better than expected.
The official purchasing managers' index hit 49.8 in September, according to the National Bureau of Statistics, up slightly from 49.7 the previous month.
"The equity market is running high on ... optimism that [recent] China stimulus [initiatives] may be working. Traders are buying ... at least today, and we are seeing more bullish equity bets across the market," said Naeem Aslam, chief market analyst at Ava Capital Markets.
In Europe, many key indexes are climbing by about 1%. Asian markets ended with solid gains, though Chinese markets were closed Thursday for a holiday.
2. Potential movers -- Twitter, Google, Microsoft: Investors are keeping a close eye on Twitter (TWTR) after Re/code reported that the company could shortly announce that Jack Dorsey, its co-founder and interim CEO, will become its permanent CEO. This announcement has been expected for weeks.
Shares in Google (GOOG) and Microsoft (MSFT) are edging higher Thursday after the companies were reported to have agreed to drop various long-running lawsuits against one another.
Other tech companies are also showing some strength premarket, indicating it could be an especially good day for the tech-heavy Nasdaq index.
3. Economics: Get ready for a full schedule of economic releases. Weekly jobless claims data will come from the Department of Labor at 8:30 a.m. ET
Then the Institute for Supply Management will release its ISM index for September at 10 a.m. The index gauges business conditions based on surveys with top business managers that make purchasing decisions. The index levels have stayed fairly even throughout 2015.
At the same time the Census Bureau will post construction spending data for August. Spending has increased every month so far this year, indicating strong housing and building development.
And throughout the day carmakers will be reporting September vehicle sales data. Investors will be particularly keen to look at sales of Volkswagen cars since the company became embroiled in a test-cheating scandal last month.
Related: The Volkswagen scandal... in two minutes
4. Wednesday market recap: The Dow Jones industrial average was up 236 points, closing with a gain of 1.5% on Wednesday. The S&P 500 added 1.9% and the Nasdaq swelled by 2.3%.