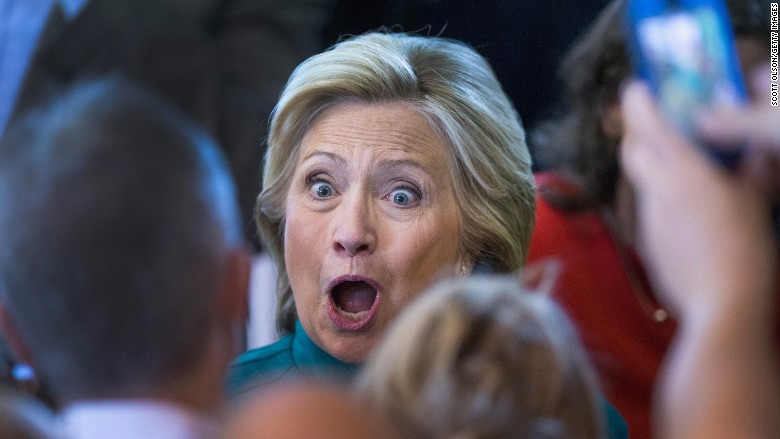 CBS's "60 Minutes" used questions "planted" by the State Department in a 2011 interview with Wikileaks founder Julian Assange, a State Department aide told Hillary Clinton in a newly released email.
"I just received confirmation from 60 Minutes that a piece on Julian Assange will air Sunday night," Philip Crowley, the assistant secretary of state for public affairs, wrote to Clinton in 2011. "He will be the only person featured. We had made a number of suggestions for outside experts and former diplomats to interview to 'balance' the piece. 60 Minutes assures me that they raised a number of questions and concerns we planted with them during the course of the interview. We will be prepared to respond to the narrative Assange presents during the program."
"60 Minutes" spokesman Kevin Tedesco took issue with Crowley's portrayal of the situation and accused him of trying to curry favor with Clinton.
"The idea of a 'plant' is as preposterous as this email writer's attempt to get credit from his boss," Tedesco told CNNMoney. "We spoke to many sources for this story."
Related: Lara Logan returns to CBS' '60 Minutes'
Crowley's email was released Thursday by the State Department as part of an ongoing release of emails from Clinton's tenure as secretary of state. It is the fifth such batch of emails to be released amid the ongoing controversy over Clinton's use of a private email server.
Assange became famous in 2010 after publishing classified military and diplomatic files to Wikileaks, a site that has since served as a clearing house for such documents. Assange, who is living in asylum in the Ecuadorian Embassy in London, has yet to comment.
On Thursday, Edward Snowden, the whistleblower responsible for the 2013 leak of classified NSA documents, tweeted a link to Crowley's email: "New government doc states 60 Minutes planted government questions to shape Wikileaks interview," he wrote. "If true, sad to see."
The State Department email is at the very least a blow to "60 Minutes," which has endured a number of controversies in recent years. It was embarrassed by a Lara Logan report on the 2012 Benghazi raid that relied on information from a supposed witness who was later determined to not have been present during the attack. And interviews with Amazon founder Jeff Bezos and former National Security Agency Director Gen. Keith Alexander were widely panned as being fawning and promotional.
Related: Lara Logan of '60 Minutes' hospitalized again