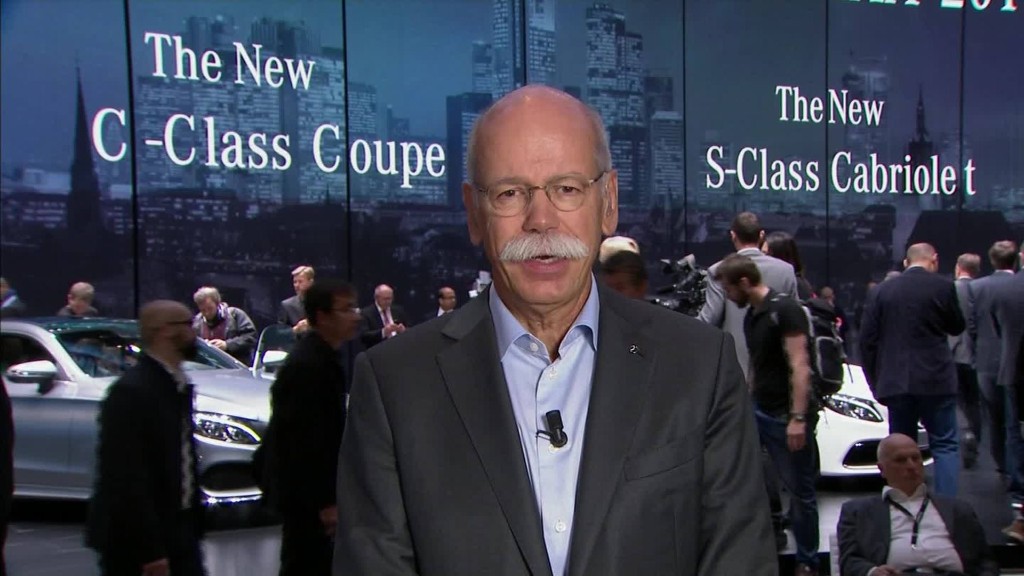 For the first time since 1982, the United Auto Workers has rejected a labor contract with Chrysler.
About 65% of Fiat Chrysler's 40,000 members voted down the four-year deal.
"We don't consider this a setback; we consider the membership vote a part of the process we respect," said Dennis Williams, the new UAW president who is trying to reach his first set of labor deals with the nation's automakers.
Union officers were meeting Thursday to decide what to do next.
The union could declare a strike or set a deadline for a work stoppage. But it will probably return to the negotiating table, either with Fiat Chrysler (FCAU) or with one of the other U.S. automakers, General Motors (GM) or Ford Motor (F).
Fiat Chrysler said it was disappointed the deal was rejected in a statement, adding that the company believed that it had achieved a difficult balance between rewarding workers and keeping the automaker competitive.
Related: UAW may strike Ford F-150 plant on Sunday
"Striking the right balance in these two objectives has been the most difficult thing to accomplish in these negotiations, but after many hours of dialogue and debate between the UAW and FCA US leadership, the company felt that a just and equitable compromise had been reached," it said.
The company statement suggested that new hires who are opposed to the deal should bear in mind that high labor costs were a big part of the reason why Chrysler went through bankruptcy and needed a federal bailout in 2009.
"A large number of new employees ...thankfully did not have to endure the pain and sacrifices that were required of the workforce then," it said. "But it is that knowledge and those memories that continuously reinforce the Fiat Chrysler's leadership's resolve to never let those events repeat."
Union member's biggest objection to the deal that was rejected appears to be the fact that it maintained the two-tier wage system, which gives Fiat Chrysler U.S. factory workers who were hired after 2007 significantly lower pay and benefits than senior workers.
Veteran UAW members make at least $28 an hour, and have a pension and retiree health care. Tier two workers, which make up 45% of Fiat Chrysler workers, are paid between $17 to $24 an hour, and don't get a pension or health care when they retire.
The new contract would have helped close that gap by raising the tier two pay range to between $22 and $25.35. But the gap wouldn't have been eliminated, as many had hoped.
While Fiat Chrysler CEO Sergio Marchionne has acknowledge that the two tiers cannot continue long term, he has also said that Fiat Chrysler is at a huge competitive disadvantage because it's significantly smaller than other top automakers. He has even gone so far as to say publicly that the company may need to merge with a larger rival such as GM in order to survive.