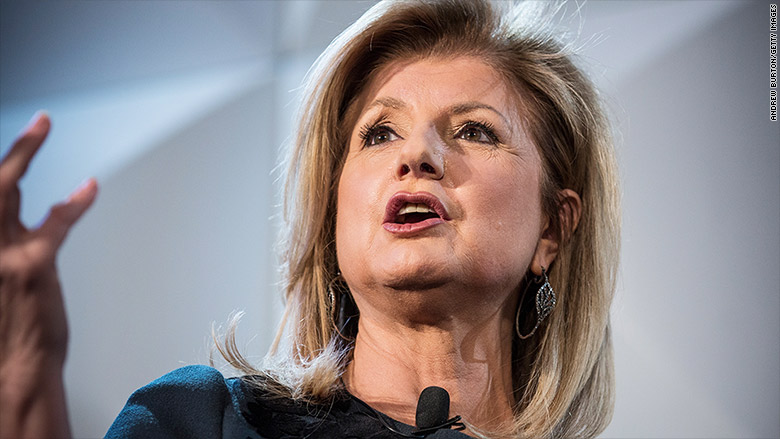 If employees at the Huffington Post want to form a union, they apparently have the blessing of their president and co-founder.
Amid a report indicating that her liberal website may become the latest digital news organization to unionize, Arianna Huffington says her staff will have her support.
"The Huffington Post believes in an environment of mutual respect among all our staff," Huffington said in a statement provided to CNNMoney. "Our top priority is always the happiness and well-being of our employees. We fully support our newsroom employees' right to discuss unionizing and will embrace whatever decision they make on this issue."
International Business Times reported late Thursday that employees at HuffPost have been in talks for weeks with the Writers Guild of America East to form a union.
Related: Vice Media is latest digital upstart to unionize
HuffPost would represent perhaps the most recognizable organization to join a labor movement that's taken off in digital journalism this year. This summer saw staff members at Gawker Media, Salon, the Guardian US and Vice Media all unionize. The management at each of those companies voluntarily recognized their employees' request.
Related: Gawker staff votes to unionize
That momentum stalled earlier this week when the management at Al Jazeera America opted against recognizing a union drive by its digital staff members, setting the stage for an election to be administered by the National Labor Relations Board.