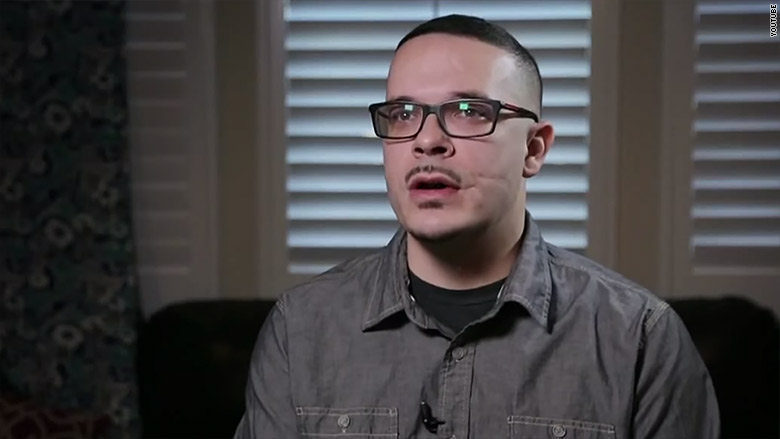 Shaun King, a Daily Kos columnist and a prominent voice in the Black Lives Matter movement, has been hired by the New York Daily News, the paper announced on Friday.
Executive Editor Jim Rich said in a staff memo Friday that King will join the tabloid as senior justice writer, a newly created role.
The hiring of King along with several others comes at a turbulent time for the paper in which its newsroom endured widespread layoffs of veteran reporters and editors.
"Shaun's writing on social inequality, police brutality and race relations in America has been some of the best work done in the country," Rich said in the memo. "His passion and attention to detail on topics that are of critical importance to our readers -- both online and in print -- make him a perfect fit for the Daily News."
King, who is based in Atlanta, will begin writing for the Daily News on October 15.
"I'll be starting at the Daily News later this month and plan on going harder than ever to expose injustice for the print and online editions," King said on Facebook.
Related: Mike Lupica out at the Daily News? Not so fast
King rose to prominence over the last year as a columnist at the liberal blog the Daily Kos and as an eminent voice in the Black Lives Matter movement commenting on police brutality.
"I love Daily Kos and think of the team there as my family. I always will," King wrote on his Facebook page Friday. "Not only have they taught me so much about the industry, they've had my back through so many battles this past year."
Related: Los Angeles Times memo fails to ease layoff fears
One such battle happened this summer when King's claim to being African-American was questioned in a story on Breitbart.com. The Daily News ran a story reporting on the firestorm.
"It is horrifying to me that my most personal information, for the most nefarious reasons, has been forced out into the open and that my private past and pain have been used as jokes and fodder to discredit me and the greater movement for justice in America," King responded at the time.
The hiring of King indicates a shift for the Daily News, which has prided itself as "New York's Hometown Paper." Rich's announcement said that King would remain in Atlanta.
Related: NYT reporter criticized for tweeting sexual taunt to female critic
The hiring of a reporter who is associated with an activist group is also notable.
"Journalism is moving towards more partisan coverage," said Kelly McBride vice president at Poynter, a media studies Institute. "This paper already seems to have a point of view and this hire makes a lot of sense."
McBride added as the media landscape becomes more crowded, transparency becomes more important to the consumer then "the traditional value of independence."