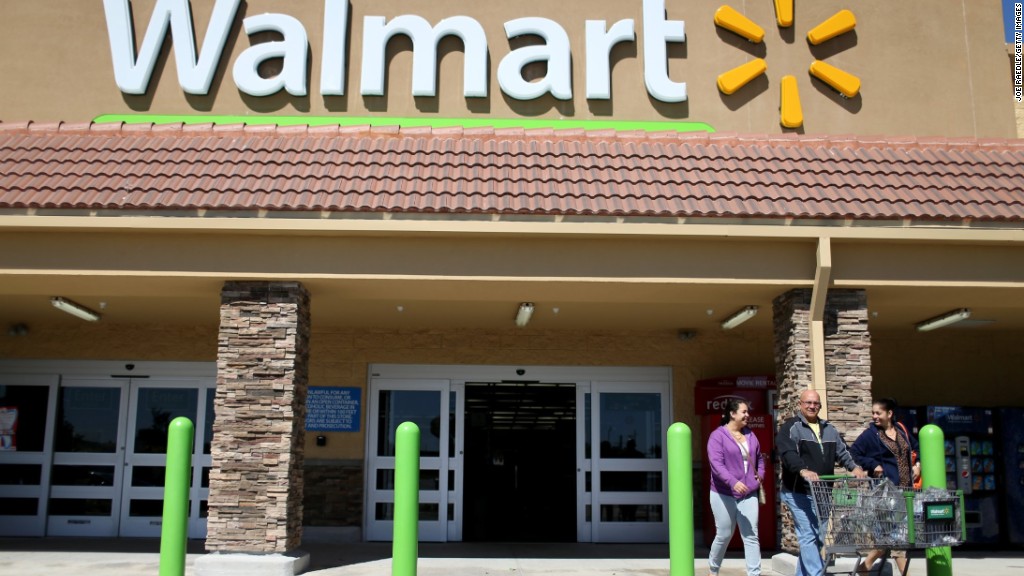 Walmart laid off 450 employees at its headquarters on Friday.
Employees were informed of the cuts and what kind of severance package they will receive.
Each worker will get 60 days of pay with benefits. After that, they'll get a severance package of two weeks pay for every year they worked at Walmart (WMT).
All of the affected employees worked at the company's Bentonville, Arkansas headquarters.
"We are focused on taking care of affected associates," a Walmart spokesperson said. "We know it's painful and want to help ease their transition."
Laid-off employees will also have access to job search assistance.
Related: Walmart is cutting workers' hours at some stores
When asked how this package compared with what a regular store associate would receive, the spokesman said he can't compare the packages.
But he added that the severance issued to these 450 employees was "the kind of support [Walmart] believes it must provide to impacted employees."
Walmart CEO Doug McMillon also sent a memo explaining the layoffs to unaffected employees at the company's headquarters.
"Our customers are changing, retail is changing and we must change. We need to become a more agile company that can easily adapt to shifting customer demand," McMillon said. "After months of evaluation, we've concluded there is an opportunity to better position our home office teams to move with speed and purpose."