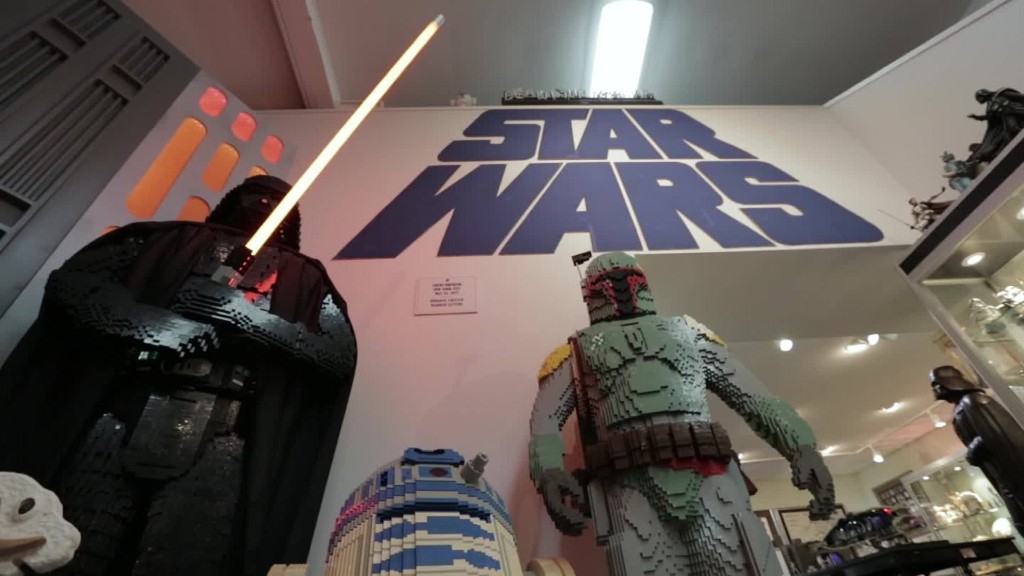 Editor's note: This story was updated December 28, 2016, following news of Carrie Fisher's death.
"Star Wars" fans are grieving the loss of actress Carrie Fisher, who died on Tuesday after suffering a cardiac event on a flight from London. She was 60.
Fisher is best known for playing Princess Leia Organa in the massively popular space saga, which sealed her place in pop culture history.
Related: Goodbye Princess: 'Star Wars' co-stars, Hollywood, fans react to death of Carrie Fisher
Some of the most memorable aspects of her portrayal of the feisty princess were the iconic outfits and hairstyles she wore in the original trilogy.
But famous as her buns and white robes in 1977's "A New Hope" were, it was the gold bikini she donned in the third installment of the trilogy that became indelibly etched into many a fan's memory.
"Slave Leia's" bikini -- a slinky costume originally worn by Fisher in 1983's "The Return of the Jedi" -- went on auction last year and fetched a whooping $96,000.
The outfit was one of the most highly anticipated articles in the "Profiles of History" online auction.
Bidding for the costume opened at $80,000 on October 1, 2015. The winning bidder was not named.
In "Return of the Jedi," Princess Leia, typically seen in robes, was forced into the skimpy outfit by alien gangster Jabba the Hutt after he captured her when she infiltrated his headquarters on the desert planet Tatooine. There, she was held captive with a chain -- which she eventually used to strangle Jabba.
The costume includes the collar and several of the chain links.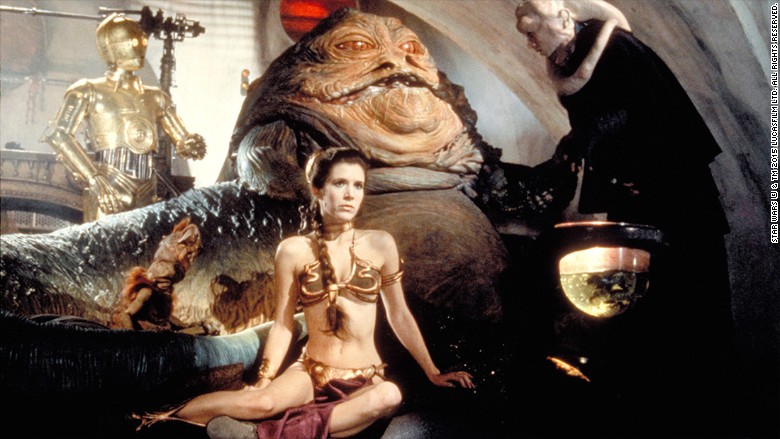 Related: 10 most expensive cars sold at Pebble Beach auctions
A letter of authenticity from Richard Miller, the designer who worked for George Lucas' Industrial Light and Magic is included too.
The highest selling article in the auction was a miniature model of Princess Leia's "Blockade Runner" which was part of the film's special effects. It's the first flying ship ever seen in a Star Wars film. It set a record for the sale of any Star Wars artifact in Friday's "Profiles of History" auction, selling for $450,000, more than double its $200,000 opening bid.
Fisher returned as Leia in the seventh installment of the series, "The Force Awakens."