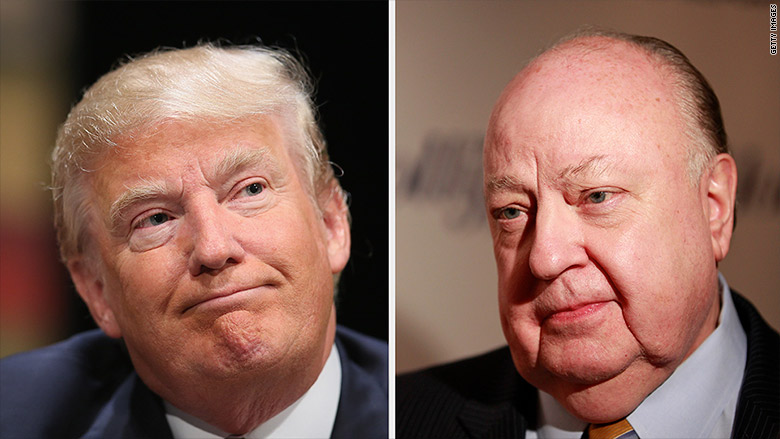 The much buzzed-about peace summit between Donald Trump and the Fox News brass may never take place, a network spokesperson confirmed Tuesday.
Fox News had announced two weeks ago that chairman Roger Ailes and editorial executives would be meeting with Trump to hash out differences in the wake of a dust-up that had left the Republican frontrunner off the network's airwaves.
Trump had tweeted criticisms of Bill O'Reilly, causing Fox to cancel his appearance on the show -- though Trump would say that it was his decision to "boycott" the channel.
Within a week, Trump had resumed his Fox News appearances, but a meeting never came to pass. Now Michael Clemente, the network's executive vice president of news, says it may never happen.
Related: Donald Trump ends boycott, to go on 'O'Reilly Factor'
"The door is always open for Mr. Trump to meet with our senior editorial team to discuss any issues he may have with our coverage of his campaign," Clemente said in a statement. "Mr. Trump continues to appear on Fox News and we haven't changed a thing, so we don't see any overwhelming need for a meeting at this time."
Hope Hicks, a Trump spokesperson, told CNN the campaign had nothing to add to Clemente's statement.
The need for a private meeting wouldn't seem to matter in the wake of Trump's return to the network, were it not for the fact that the relationship between the two parties seems always to hang in the balance.
Trump had first threatened to boycott Fox News in August after what he described as unfair treatment by the Fox News moderators, particularly Megyn Kelly, at the first Republican primary debate. Trump backed off after Ailes called to assure him that he would be treated fairly.
Related: Trump attacks Megyn Kelly: 'There was blood coming out of her whatever'
Trump has appeared on Fox News several times in recent weeks, but the decision to forego a meeting suggests that the peace remains fragile.