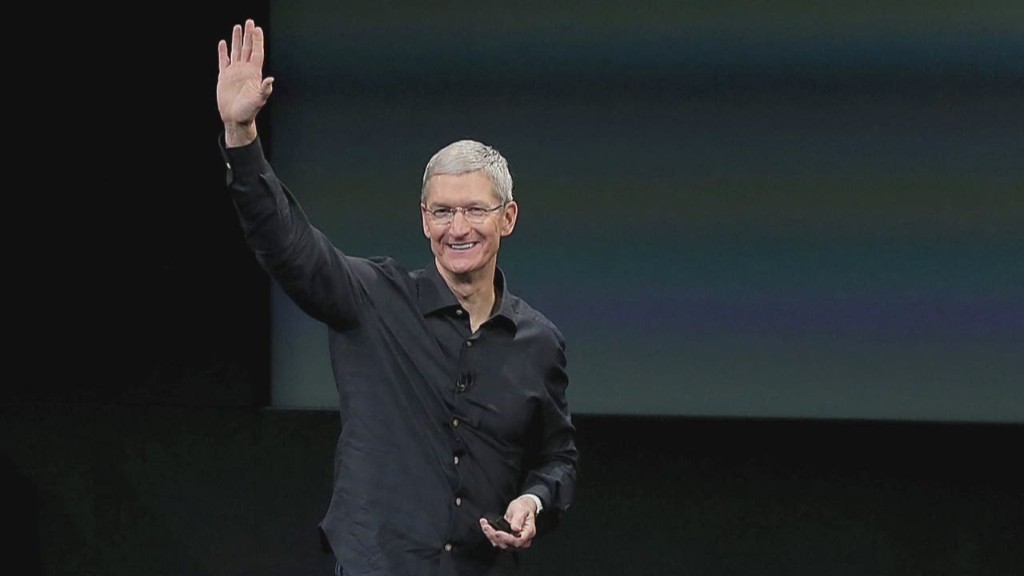 Apple's new News app is unavailable in China.
Whether Apple is blocking it or the News app has succumbed to the Chinese government's "Great Firewall" remains unclear. Apple won't say.
So far, the app has officially launched only in the United States, and is being tested in the United Kingdom and Australia. But U.S. iPhone owners have been able to use the News app in many places around the world, including Hong Kong -- yet they are prevented from accessing the app while in mainland China.
CNNMoney confirmed these details with multiple iPhone owners in China.
CNN reporters in China and Hong Kong were able to download Apple News Monday, after switching their iPhone regions to the United States.
When operating on a mobile network in Hong Kong, which is not subject to Beijing's censorship rules, the app functioned normally. But when connected in Beijing, an error message appeared when trying to open previously loaded stories.
"Story Unavailable: News isn't supported in your current region," the message said.
The News app issue highlights broader challenges that Apple, and other foreign organizations, face in the country.
China's government frequently censors information -- domestic media is heavily controlled, and social media sites such as Google (GOOG) and Facebook (FB) are blocked online.
Related: Apple pulls infected Chinese apps from iTunes App Store
Western media, including the New York Times, The Wall Street Journal and Reuters, have invested heavily into developing Chinese language news websites. Yet these ventures -- and their English language sister publications -- have at various points fallen foul of China's censors.
Apple, if it promotes or hosts controversial news stories on its app, could be putting its larger China business at risk.
Companies that resist Beijing's censorship are often punished as a result. Of major U.S. social media platforms, only LinkedIn (LNKD) has been allowed to operate in China -- and only after it agreed to block content.
Tech companies have difficulty launching a single piece of software globally, because many countries have particular laws. Spain, for instance, recently passed a law that requires news aggregators such as Apple News to pay a licensing fee for using snippets of news stories.
As a result, it's not unusual for Apple (AAPL) to stagger the deployment of services around the world. Apple Music, for example, debuted in China in September, months after it was first offered in the United States.
Apple News is available as part of the recent iOS 9 update.
-- CNN's Kevin Wang and Steven Jiang contributed to this report.