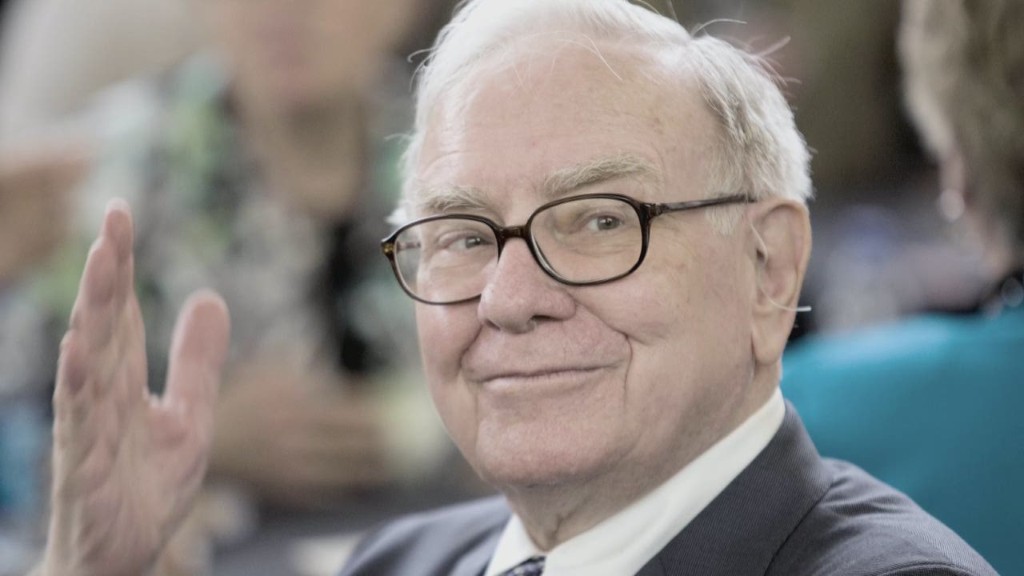 Unlike Donald Trump, Warren Buffett believes America is already amazing.
"America's great now -- it's never been greater," Buffett said on Tuesday while speaking at Fortune's Most Powerful Women conference in Washington, D.C.
That's almost the exact opposite of Trump's slogan: "Make America Great Again!" The phrase is splashed all over the billionaire businessman's website as well as the red hat he wears on the campaign trail. Trump even recently received a trademark for the "Make America Great Again" phrase.
But Buffett, a persistent cheerleader for the U.S. economy, isn't buying into the assumption America isn't great right now.
"Our kids are going to live so much better than we do now," Buffett said.
Even though economists are growing concerned about U.S. and global growth, Buffett isn't freaking out. He pointed to signs the U.S. housing market -- a key cog in the overall economy -- is gaining steam. Buffett also cited strong sales at furniture stores as evidence of real estate strength.
Related: How Clinton and Sanders would tackle income inequality
Buffett is a longtime U.S. bull
Of course, it's easy for Buffett to be bullish on America. The 82-year-old's net worth is estimated by Forbes at a whopping $62 billion. Buffett certainly doesn't need to worry about stagnant wages and the loss of high-paying manufacturing jobs that weigh on many voters' minds.
But Buffett is concerned about rising inequality. He told CNN earlier this year the "American Dream is alive and well, but it isn't for a good many people."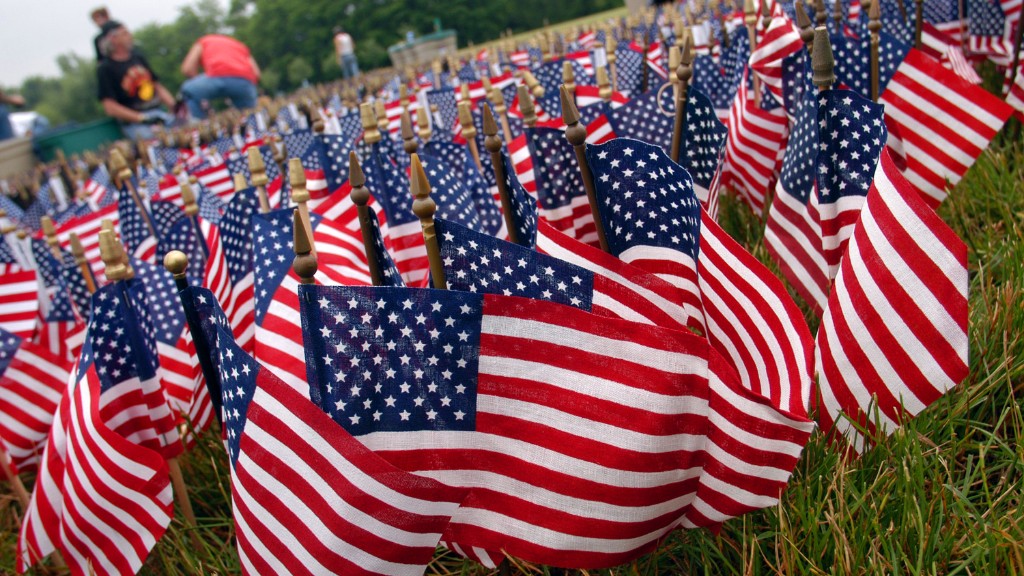 Also, Buffett being bullish on America isn't exactly new and different. The CEO of Berkshire Hathaway (BRKA) has a long track record of cheering on the U.S. economy -- even during dark times.
Buffett wrote an Op-Ed in October 2008 in the midst of the financial crisis titled "Buy American. I Am." Those who listened to his advice to jump into the tanking U.S. stock market certainly did well. The stock market bottomed out in March 2009 and has been on a strong upswing since.
Related: Larry Summers: Don't get against America
Buffett: America now has three political parties
On Tuesday, the legendary investor also weighed in on the crowded race to become the Republican nominee for president. Buffett said it's possible the contest isn't decided until the GOP convention due to a fracture within the party that's essentially created a third major political party in the U.S.
"You're witnessing a quiet revolution in terms of how America will be governed. It's not a two-party-system now," Buffett said, adding that it's "amazing" few Republicans seem to want to become Speaker of the House.
Related: Wall Street has made Hillary Clinton a millionaire
Hillary is 'most likely' to win
Despite being an ardent supporter of Hillary Clinton, Buffett said the email controversy "could've been handled better" by the Democratic frontrunner.
Still, Buffett, who told CNNMoney back in late 2012 Clinton should be president, is betting on the former First Lady to take the White House.
"She is the most likely person to become president," he said. "The Democrats are most likely to win -- if they get turnout."