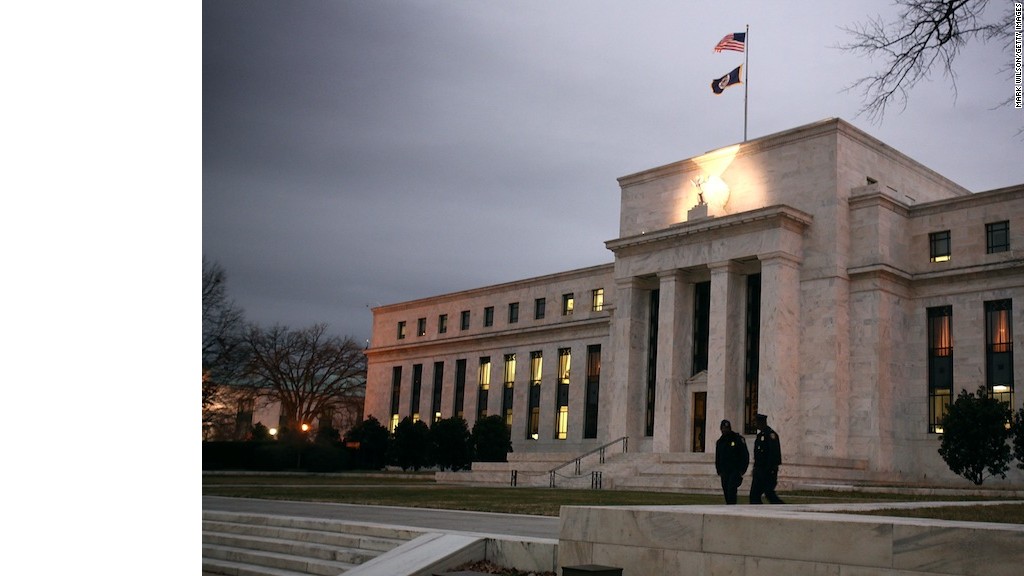 Some officials at the Federal Reserve still want a rate hike in 2015.
The Fed didn't raise rates in September and the U.S. economy has struggled since then with a mediocre September jobs report, low retail sales last month and third quarter economic growth now projected to be below 1%.
But it's time for the Fed to do a rate hike and get off near-zero rates, says Loretta Mester, president of the Federal Reserve Bank of Cleveland.
"The economy can handle an increase in the fed funds rate," Mester said in a speech at New York University Thursday night, referring to the Fed's key interest rate. "It is appropriate for monetary policy to take a step back from the emergency measure of zero interest rates."
She's not alone. Presidents of the St. Louis Fed and Richmond Fed, James Bullard and Jeffrey Lacker, also said this week they want rates to be higher. Bullard, however, admitted it would be tough to raise rates in October since not much time has passed since the September meeting.
Related: Trumps warns of a stock market bubble.
"Real interest rates need to be higher than they are now," Lacker said on Fox Business on Wednesday.
Lacker was the only one who dissented against the Fed committee's decision not to raise rates in September. Mester and Bullard are not voting members this year on the Fed's committee, but they will be in 2016.
The Fed's doves spoke this week, too, and they don't yet see the justification for a rate hike this year.
"We don't have an enormous amount of momentum, even though we've made a fair amount of progress," Federal Reserve Governor Daniel Tarullo told CNBC Tuesday. "I wouldn't expect it would be appropriate to raise rates [this year]."
Related: More cracks showing up in America's economy
The doves' argument is that the global economic slowdown is weighing down U.S. inflation too much, and that raising rates too soon is more risky than waiting longer. China's slowing economy has pushed down commodity prices for things like oil, which in turn pushes down U.S. inflation.
The Fed wants to see inflation move towards its 2% target, but that's not happening anytime soon. On Thursday the Labor Department announced consumer prices declined 0.2% between August and September. Over the year, inflation was flat at 0%.
Related: The biggest American debt selloff in 15 years
The Fed put interest rates near zero during the financial crisis to reboot the collapsed housing market and stimulate the economy.
The Fed's committee meets next at the end of October. At the moment, a rate hike in October appears very unlikely.