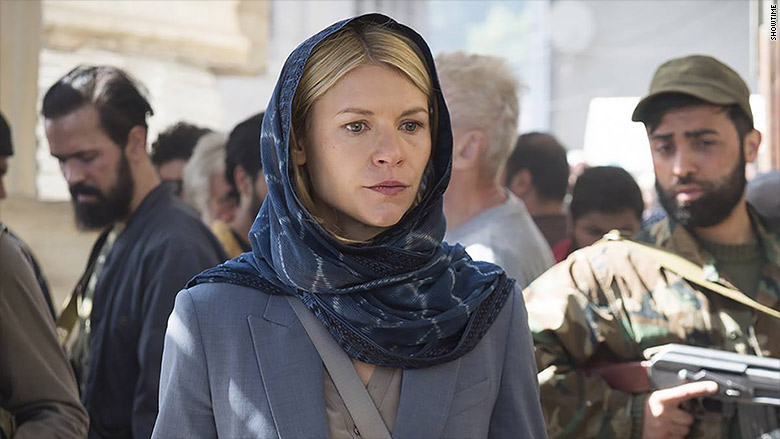 Those watching the latest episode of the espionage thriller "Homeland" were subjected to a covert message critical of the show, and many didn't even know it.
During Sunday's show, graffiti written in Arabic could be seen in the background of one scene that read, "Homeland is racist."
Alex Gansa, co-creator of "Homeland," confirmed that someone had spray painted subversive phrases on the Showtime series' set. "We wish we'd caught these images before they made it to air," he said.
But Gansa added that the show had some respect for the method of the message. "As Homeland always strives to be subversive in its own right and a stimulus for conversation, we can't help but admire this act of artistic sabotage," he said.
Three graffiti artists -- Heba Amin, Caram Kapp, and Stone -- have taken credit for the message in a blog post explaining their actions.
"The series has garnered the reputation of being the most bigoted show on television for its inaccurate, undifferentiated and highly biased depiction of Arabs, Pakistanis, and Afghans," the blog post read.
The artists, who call themselves the "Arabian Street Artists," explained that the show's production company was looking for artists to lend "graffiti authenticity" to the show's set depicting a Syrian refugee camp.
The "Arabian Street Artists" said they spray painted other messages in Arabic like "There is no Homeland" and "Freedom ... now in 3-D!" throughout the set of the show.
Showtime has not confirmed that these are the artists that were hired to create the street graffiti on the broadcast.
The award-winning "Homeland" kicked off its fifth season on October 4.