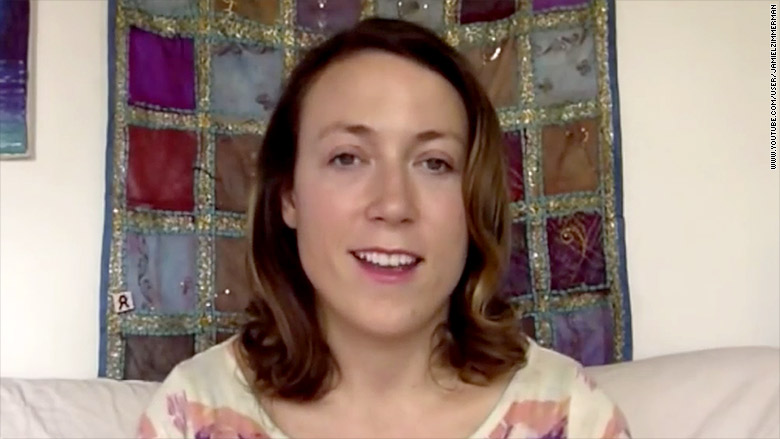 Jamie Zimmerman, a medical doctor who provided on-air analysis for ABC News, died in a drowning accident on Monday while vacationing in Hawaii. She was 31.
Zimmerman was apparently attempting to cross the Lumahai River on the Hawaiian island of Kauai when she slipped on some rocks and was swept out to sea. When lifeguards aboard jet skis located her, Zimmerman was unresponsive. According to police, Zimmerman was alone at the time.
Zimmerman was memorialized by ABC News President James Goldston in a note to staff members on Thursday morning.
"Jamie touched so many of us across ABC News," Goldston said. "We will miss her."
Zimmerman studied anthropology and film at the University of California-Los Angeles, earning her bachelor's degree in 2008. She graduated from Mount Sinai School of Medicine in 2014.
A member of ABC's "Medical Unit," Zimmerman had carved out a successful niche in media. Along with ABC, Zimmerman also contributed to the Huffington Post, Yahoo News and PBS. According to a biography on her website, she performed on television shows such as "7th Heaven" and "Boston Public" when she was a teenager.
The biography notes her passion for global health and her "work around the globe," which included time in Haiti, Congolese refugee camps and the Amazon rainforest.
Goldston remarked on her international work in his note on Thursday.
"Jamie had a passion to make the world a better place and help all of us lead better lives," he said.
Zimmerman's mother, Jordan, paid tribute to her daughter in a post on Facebook.
"My little girl was always trying to do too much," she wrote. "She wanted to write books and already had a literary agent. She just couldn't stop taking on more. It's as if she knew her time was limited and she was trying to fit it all in!"
She added: I hope my baby girl's life will inspire you to take action to make our world better. It can be as little as sharing a smile or kind word or as big as your imagination and effort will allow. This is Jamie's legacy."