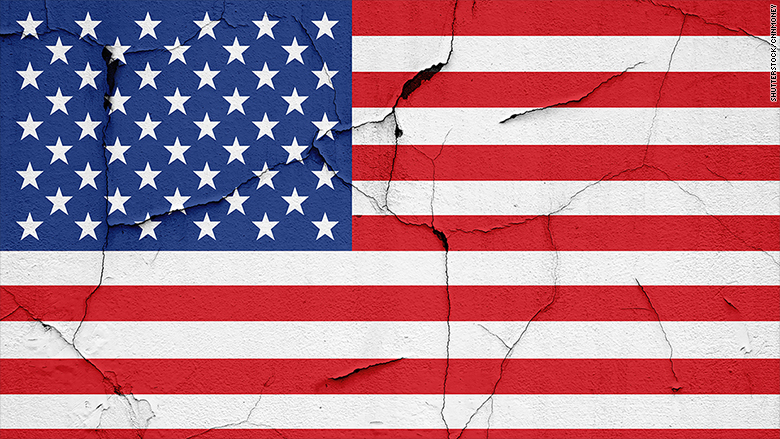 America's economy is showing more cracks in October.
Weak jobs report? Yup. Mediocre retail sales? You know it. Sluggish manufacturing, inflation and economic growth. You get the point.
The economy may have improved a lot in recent years, but it's hitting headwinds left and right recently.
The latest salvo came on Thursday, when the government reported that consumer prices in America -- a key measure of inflation -- fell 0.2% between August and September.
That's a lot lower than what is considered healthy by the U.S. central bank, which has a 2% target for inflation. The Fed worries about negative inflation, which is associated with weak economic conditions and a symptom that prices and perhaps wages could be falling.
Part of the latest decline in consumer prices is due to falling oil prices. Core inflation, which excludes the more volatile oil and food price components, was also under 2% in September and has been below that level for over two years.
Related: U.S. manufacturing slows to lowest level in 2 years
But the litany of bad news started at the beginning of October with the U.S. manufacturing index declining for a third straight month to 50.2. If it falls below 50 it would mean the manufacturing sector is contracting. It's a sign that the strong U.S. dollar is tamping down demand for U.S. products from overseas.
The September jobs report on October 2 was nothing short of disappointing. The U.S. added only 142,000 jobs in September. It stood in sharp contrast to the previous 12 months when the U.S. economy added an average of 256,000 jobs per month. Wages haven't grown either. Job gains in July and August were also revised down.
Earlier this week, U.S. retail sales missed the mark too, only gaining 0.1% between August and September. American consumer make up the majority of economic growth in the United States and it doesn't help if they don't show up.
Related: In setback, U.S. economy only adds 142,000 jobs
The U.S. economy grew 3.9% between April and June. But most forecasts for economic growth between July and September are calling for only 1% growth. The Federal Reserve Bank of Atlanta is predicting growth will be 0.9%.
The Fed was on the fence about raising its key interest rate in September and finally decided against it. A rate hike would be a sign that the U.S. economy is getting healthier. Now Fed officials aren't shying away from sounding bearish about the economy.
"We don't have an enormous amount of momentum even though we've made a fair amount of progress," Federal Reserve Governor Daniel Tarullo told CNBC Tuesday. "I wouldn't expect it would be appropriate to raise rates [this year]."
As the global economy worsens, it appears the U.S. economy might not have the strength to prop up its peers. Instead, it might be getting dragged down by them.