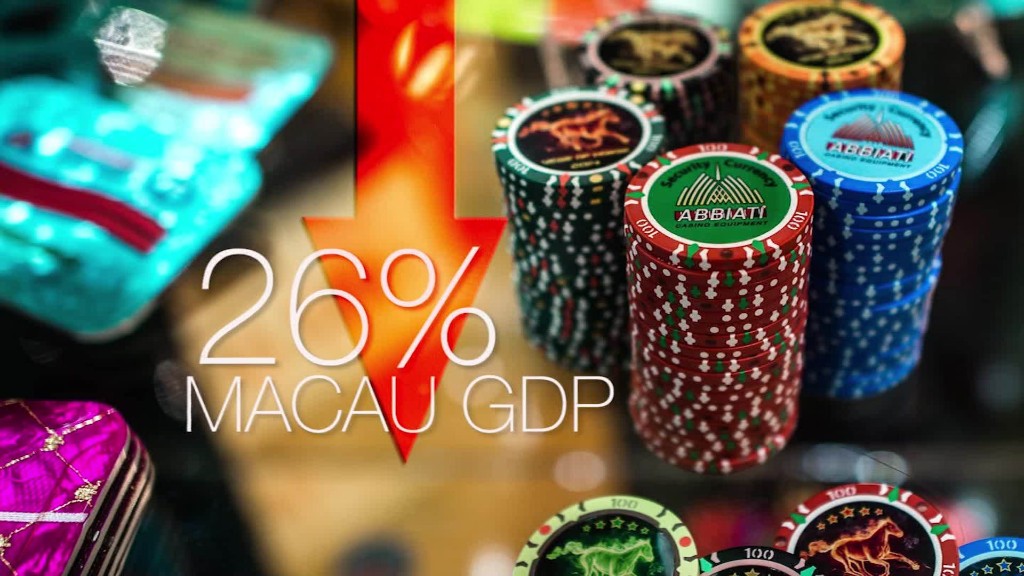 Billionaire Steve Wynn is not happy with the government of Macau.
The casino magnate let loose on a conference call Thursday after his company's Macau division reported a net revenue decline of nearly 40%.
"In my 45 years of experience, I've never seen anything like this before," Wynn said.
Macau, like Hong Kong, is a Special Administrative Region of China. It is also the only place in China where gambling is legal. Since 2002, its casino industry has grown into a $45 billion heavyweight, roughly seven times bigger than Las Vegas.
But now, VIP gamblers are fleeing Macau in droves because an intense anti-corruption campaign in Mainland China has made them wary of visiting casinos. The industry is also taking a hit from new government rules.
Wynn said he is particularly flummoxed by the local government's decision to limit the number of tables allowed at new casinos, including one that his company is building.
"The table cap is the single most counter-intuitive and irrational decision that was ever made," Wynn said. "Here we are spending billions of dollars ... and then arbitrarily somebody says, 'well you should only have this many tables.' No jurisdiction ever has imposed that kind of logic on us."
Related: Macau's gambling industry dwarfs Vegas
The vast majority of Macau's revenue currently comes directly from the casinos, and the territory is trying desperately to diversify its economy beyond gambling.
The obvious starting point is to boost its entertainment and leisure options, which lag far behind the glitz, glam and family fun offered in Vegas. The idea is to offer guests a more complete resort experience.
Wynn (WYNN) is happy to build more attractions, but he said that government officials should not seek to limit the industry's core business.
"We built tens of thousands of rooms and restaurants and attractions, but they say, 'you're not allowed to gamble, because you can't have the tables.' Well that's one of the reasons they come to Macau."
The frankness of Wynn's remarks were a notable departure from the jargon and corporate speak that typify earnings calls.
"I don't know that this has been the most satisfying quarterly phone call we've ever had, but at least it's the most candid and the most honest one that we could possibly give everybody that is interested in our company," Wynn concluded.
Wynn shares were sharply lower in premarket trading.