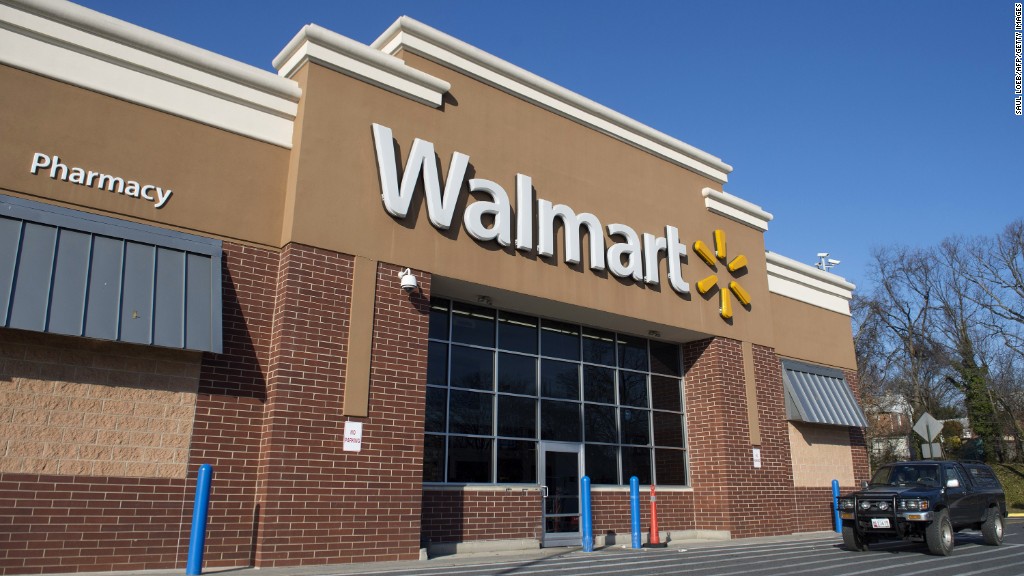 For months, we've been hearing that the American consumer is hibernating. They're staying home with their wallets locked up.
But it's time to revise that thought.
Americans are spending...they're just being selective about what they buy.
The retail world has always had that "dog eat dog" quality, but it's even more about winners and losers right now.
Just look at the stocks. Winners so far this year include Amazon (AMZN) (+83%), Under Armour (UA) (+47%) and toy company Hasbro (HAS) (+41%).
But some of the worst performers are also retailers: Michael Kors (KORS) (-46%), Gap (GPS) (-37%) and Ralph Lauren (RL) (-37%), which is doing so poorly it recently replaced its founder with a new CEO.
Related: Get this: Americans ARE spending their gas savings
Shoppers are demanding better
American consumers are in "trading up" mode. It's why car sales are booming again.
During the Great Recession, people were content to just get by. The only thing they cared when they went to a store was price. They didn't need that fancy shopping experience with great lighting and mood.
But seven years after the financial crisis, most Americans are doing a bit better. They have jobs again. They have less debt. Gas prices are low. They see an economy that's not great, but it's good (or, at the very least, "fair").
People want to splurge a bit when they go out. They want better quality and a more enjoyable experience.
"It appears to be getting better for people of more average incomes for a change," says James Sweeney, chief economist at Credit Suisse.
Related: The U.S. economy is just mediocre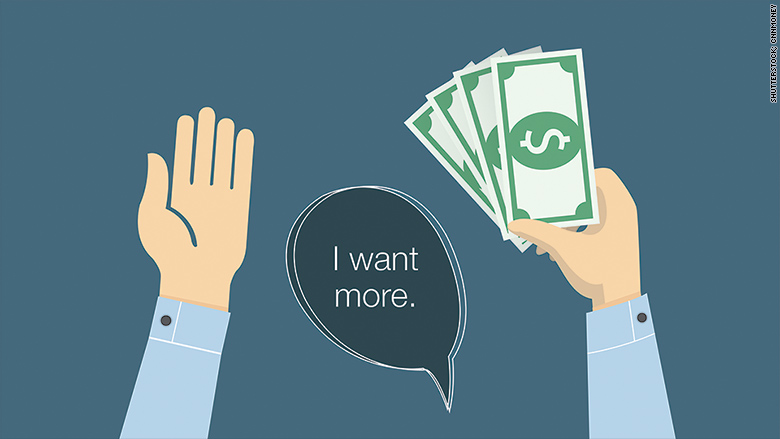 Walmart and McDonald's are sprucing up their stores
Companies like Walmart (WMT) and Coke (KO), which reports earnings Wednesday, can't seem to adjust to this new consumer. Their core products aren't selling like they used to.
Walmart warned last week that sales are taking another hit. The world's largest retail store chain doesn't see things getting much better in 2016 either, because profits will be squeezed by the company's decision to pay its workers more.
McDonald's (MCD) is also struggling to get out of the loser's bracket as Americans look for healthier and trendier options. Sales have not been good this year. The chain reports results this week too.
People are eating out more, data shows, but they are visiting slightly more expensive restaurants. Like Olive Garden. Its parent Darden Restaurants (DRI) has reported six consecutive quarters of sales growth. Last month, the company also raised its profit outlook for the year.
It's notable that both Walmart and McDonald's are investing heavily to spruce up their stores.
Related: Here comes McDonald's all-day breakfast
Americans are buying cars and eating out
The myth of the sleeping American consumer persists because September's retail sales report was a disappointment. But that doesn't tell the whole story.
Auto sales hit a post-recession high. That should be a plus for General Motors (GM), which reports earnings on Wednesday.
People are also doing "mini-splurges" by eating out more at restaurants and bars and buying more clothing, especially "athleisure".
Under Armour, which reports earnings Thursday, is winning in this environment. Sales this year are on track to be more than double what they were in 2012. The company has managed to keep margins high while still doing some investments in the business. They know how to appeal to this "trading up" customer.
"The broader consumer picture still looks fundamentally solid to us despite the September retail miss," concludes Credit Suisse in a new report.
As long as gas prices don't spike and people keep getting jobs, there's reason for optimism. In fact, retail sales are finally back near their historic average -- 3% -- on an inflation adjusted basis.
Retail is the best performing stock market sector
What else are people spending money on? Data plans, Internet and services. None of that is captured in retail sales, notes Kevin Logan, chief U.S. economist at HSBC.
Logan also points to a rebound in people's moods. The University of Michigan sentiment gauge on Friday showed a nice bounce after the doom and gloom of August and September when the stock market was falling and China looked rickety.
Put all this together and it's probably not surprising that the best performing sector in the stock market this year is "consumer discretionary." It's up 8.5%. Nothing else is even close.
But the emphasis is on discretionary.
This week's deluge of earnings -- from Hasbro on Monday to Procter & Gamble (PG) on Friday -- will further sort out the brands with buzz from those at the bottom.
Americans are willing to spend, but not all stores are rising with this tide.