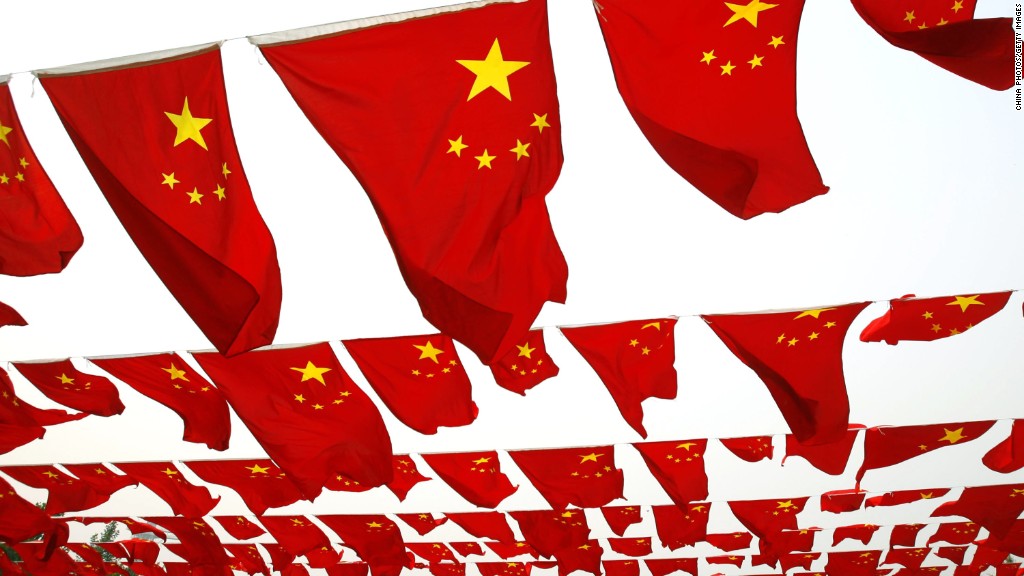 The global steel industry is feeling the chill from China's economic slowdown.
The world's biggest steel producer stands accused of dumping its unwanted steel on other markets, forcing rivals to close their plants and put thousands of people out of work.
China produces half of the world's steel, more than the United States, European Union, Russia and Japan combined.
The country's construction boom of the last decade meant its steelmakers could rely on steadily growing demand at home. But the building bonanza is over, and China's economy is experiencing a broader slowdown.
The World Steel Association expects China's demand for steel will drop 3.5% this year, and by a further 2% in 2016.
That means China has a lot of steel it doesn't need, which is now flooding onto other markets at prices local producers can't match.
Chinese steel exports rose by 27% in the year to August -- that's equivalent to 15 million tonnes. And that came on top of growth of 50% last year.
Related: No one believes China's growth, but...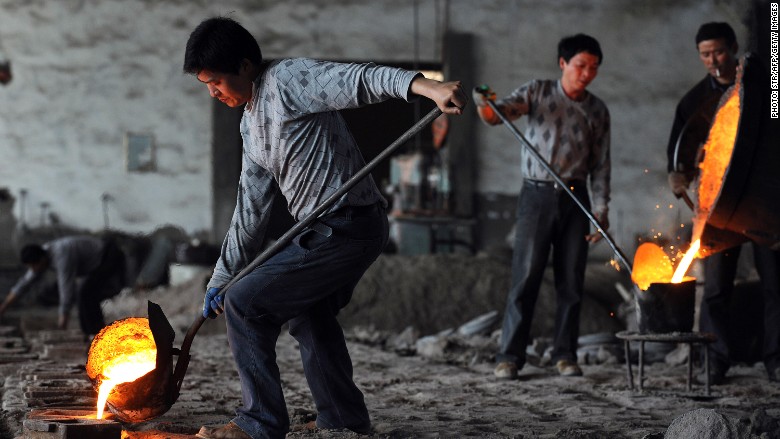 The huge increase in Chinese exports is suffocating producers elsewhere. In the UK, thousands of jobs are in danger, as steel producers scale back their operations.
Just last week, the operator of a steel plant in northeast England said it had no choice but to extinguish the steel furnaces, leaving 1,700 workers without a job. Another UK steel producer -- Caparo Industries -- filed for bankruptcy on Monday, putting a further 1,700 jobs at risk.
As if that wasn't enough bad news, India's Tata Steel announced Tuesday it was cutting 1,170 jobs across the UK.
"This comes in response to a shift in market conditions caused by a flood of cheap imports, particularly from China, a strong pound and high electricity costs," the company said in a statement.
Related: China GDP growth slides to 6.9%, worst since 2009
Another huge producer, ArcelorMittal (AMSYF), is shutting two plants in South Africa, putting hundreds of jobs at risk, and is considering further closures. In August, the company blamed "surging imports" for its decision to close a facility in Georgetown, South Carolina. More than 200 people lost their jobs.
The future of the industry in Britain will be on the agenda during Chinese President Xi Jinping's state visit this week.
British government is hoping to score big trade and investment deals with China, but it is also facing calls to pressure Beijing over the steel dumping allegations.
The European Union has already imposed anti-dumping duties on steel imports from China, hoping to give some protection to European producers.
Producers in the U.S. are pushing for similar tariffs to be imposed on China. Steel producers in the U.S. employ around 150,000 people, and more than one million U.S. jobs rely on the industry, according to the American Iron and Steel Institute.