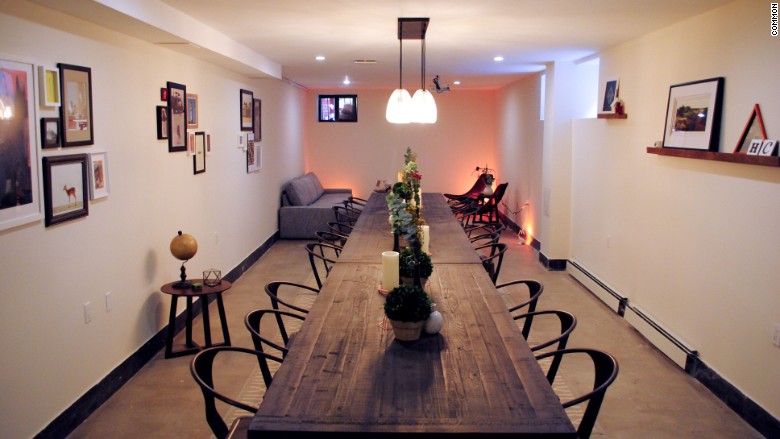 Can the New York City rental market be hacked?
Entrepreneur Brad Hargreaves is testing that out with his new co-living startup, Common.
By partnering with real estate developers to purchase whole buildings, Common will be able to offer more affordable rent and flexible leases. It'll also save members the hassle of relying on Craigslist to find roommates.
Common's first location, which opened to residents on Sunday, is a brownstone in Crown Heights, Brooklyn.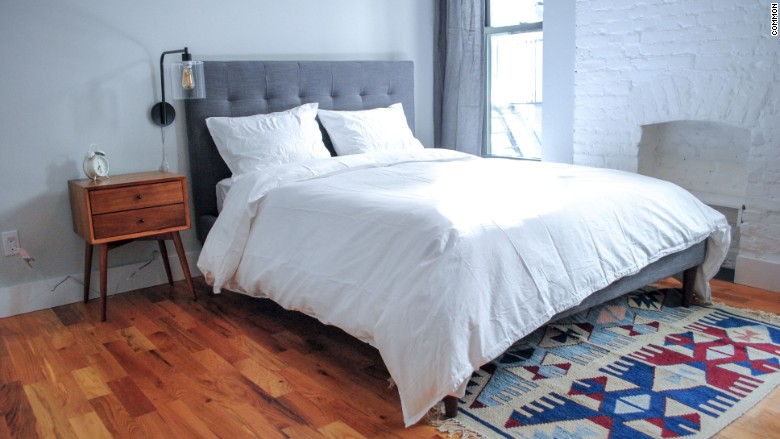 Inside, there are 19 bedrooms spread across suites on four floors. Each floor has its own communal area and kitchen, and the basement boasts a sprawling dining room table where Sunday night dinners will be held.
Over 300 people vied for one of the fully-furnished rooms. All submitted applications and interviewed with Common staff.
The most important piece of information? Why they wanted to live in Common.
"It tells a lot about them and their intentions, how they'll engage with the community," said Hargreaves, who cofounded alternative education startup General Assembly.
They had to show a W-2 or pay stub to prove they could pay rent, but this is actually much more lenient than the typical New York rental process, which often requires tenants to prove they make 40 times the monthly rent.
Common rent costs $1,800 or $1,950 a month depending on the room size.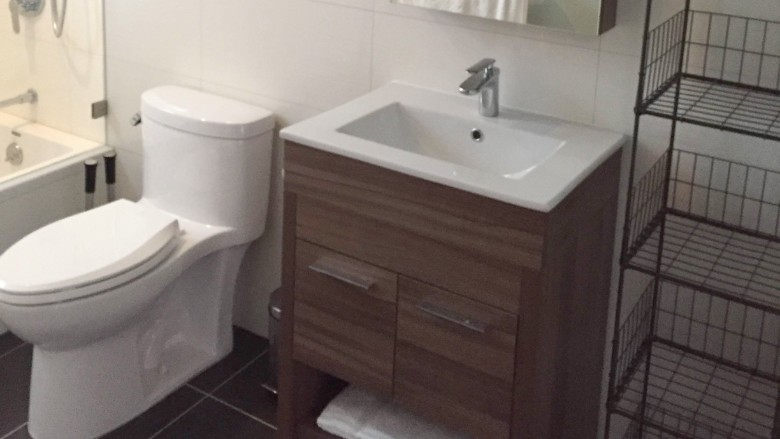 It may sound steep, but Common bases its prices on the average cost of a studio in the area. According to a recent report, that's $1,723, not including the paid amenities that Common offers, like a weekly cleaning service, laundry and utilities.
And unlike traditional leases, Common doesn't require a long-term commitment -- which is a huge selling point. Members just have to give 30 days notice to move out.
"Many are looking for flexible accommodations," said Hargreaves.
It hardly feels like a dorm -- Hargreaves describes Common's aesthetic as Hudson Valley meets Americana. Furnishings are Restoration Hardware and West Elm, mixed with some vintage pieces, while the bookshelves are already filled with trinkets and books.
"You want it to feel like a home," said Hargreaves, who added that he and most of the 11-person Common team spent a night in the brownstone before opening it. "You don't want it to feel institutional."
There's also a tech element, with Nest thermostats and Bluetooth door locks. This appeals to their clientele. Common is tapping into communities like General Assembly to promote its co-living housing. Those who moved in on Sunday are mostly tech folks and artists, but range in age from 20s to 40s.
Hargreaves saw the need for Common while at General Assembly, which he left in 2014.
Students enrolled at General Assembly often found it difficult to find housing in New York City.
"If they didn't like their living situation, it started to impact their learning experience at GA," said Hargreaves.
Investors agreed with Hargreaves' vision: He raised $7.35 million in July.
In December, Common will open its second building, also in Crown Heights. Hargreaves said they've set their sights on the area due to affordability and access to mass transit.
Hargreaves said he hopes that Common buildings will eventually be peppered throughout New York, as well as other cities. He also plans to introduce a variety of price points.
But for now? "We're focused on getting New York right -- specifically Crown Heights."