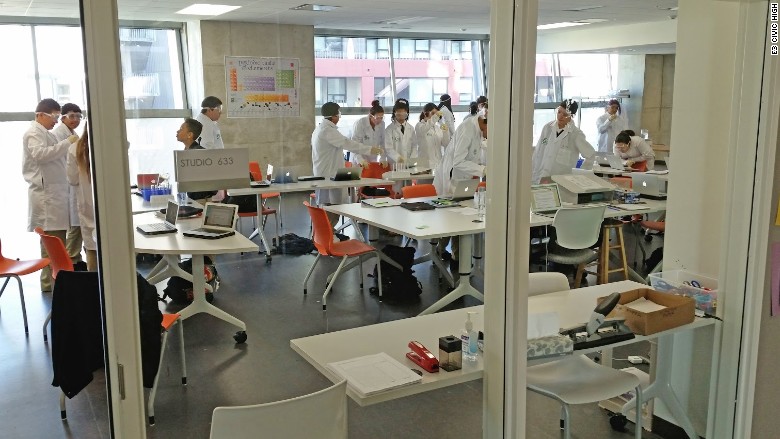 There are schools in America intent on breaking away from the norm.
From an "off-the-grid" school that relies on solar panels to classrooms in a public library, there are countless schools reimagining education.
Startup Noodle has released its first ever Innovative Schools report, which identifies 41 public, private and charter K-12 schools that rise above the rest. Launched by Princeton Review Founder John Katzman, Noodle provides educational resources to parents and teachers, and it spent the last year examining 140,000 schools to come up with this list.
Related: This is how you make math fun
Noodle Editor in Chief Suzanne Podhurst said the schools have achieved impressive results beyond just test scores. She hopes the report will help parents find schools that are best suited for their kids' individual needs.
"Our takeaway is that there really shouldn't be a one-size-fits-all approach to schools," she said.
Here are six schools doing things differently
STAR School (Flagstaff, Arizona)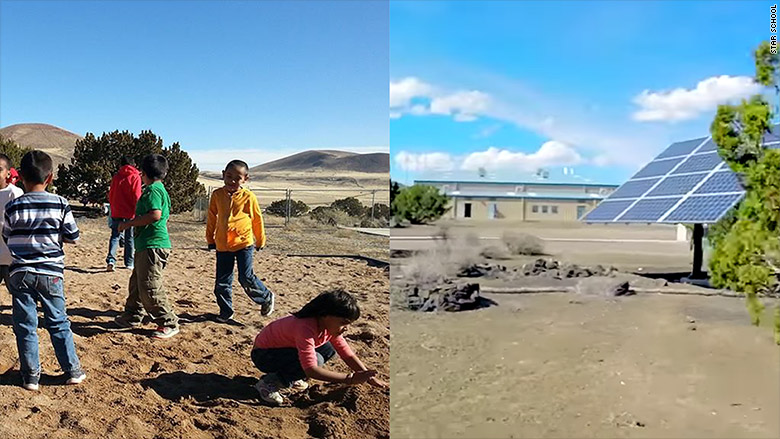 This K-8 charter school prides itself on being environmentally friendly. Its facility, which opened in 2001, relies on 245 solar panels and two wind generators to power the school. The school borders the country's largest Native American Reservation and its 130 students are members of both the local community and Navajo Nation.
The focus on sustainability is incorporated into the school's curriculum, with programs like "farm to school," which brings in fresh fruits and produce from neighboring Navajo farms for school lunches. The school also takes its students to nearby farms to learn about the environment, agriculture and the local community.
Clintondale High School (Clinton, Michigan)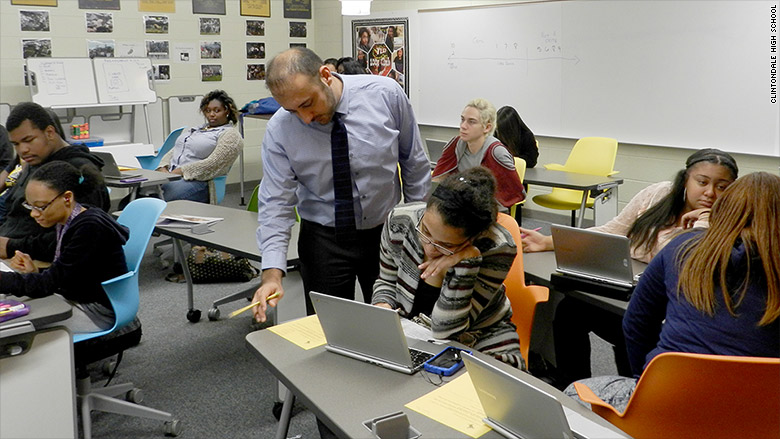 The school has a "flipped classroom," which means students spend most of their time in class working on projects and assignments. Then they spend about an hour at home learning and reviewing the next day's lessons -- via video, audio and written exercises.
"We're doing this because we want to help each student progress further while they are in class," said Greg Green, superintendent of the Clintondale Community Schools.
It also helps students overcome constraints at home that prevent them from studying -- which is useful for parents as well.
"Many parents aren't familiar with the Common Core teaching standard, so they're not able to help their kids with schoolwork at home," he said. "This way, teachers are there if students need help."
Green said the model is showing promising results since the school implemented it in 2010. "We have a close to 100% graduation rate." The school has also reduced the failure rate in English by 33% and in math by 31%.
Pathways in Technology Early College High School (Brooklyn, N.Y.)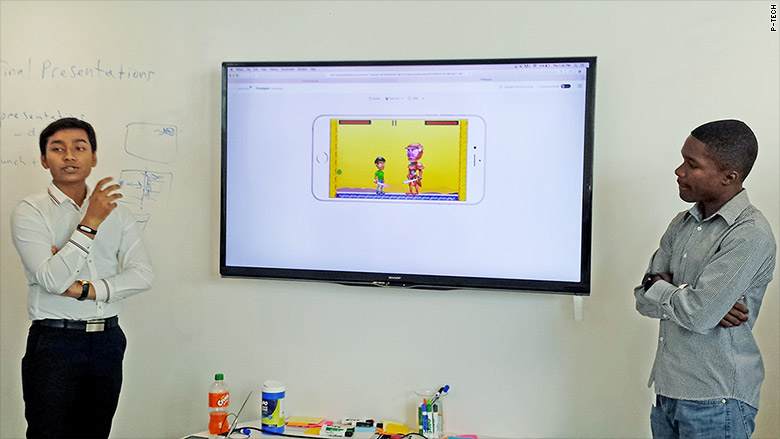 This public high school is actually six years long. After finishing the traditional four years, students stay for two more and get an associate's degree that focuses on computer science or engineering.
Founded in 2011, the school has 520 students, 96% of whom are black or Hispanic. P-Tech partners with IBM (IBM), City University of New York, New York City College of Technology and NYC Department of Education to offer its innovative model. Paid internships at IBM and other tech companies have provided valuable work experience.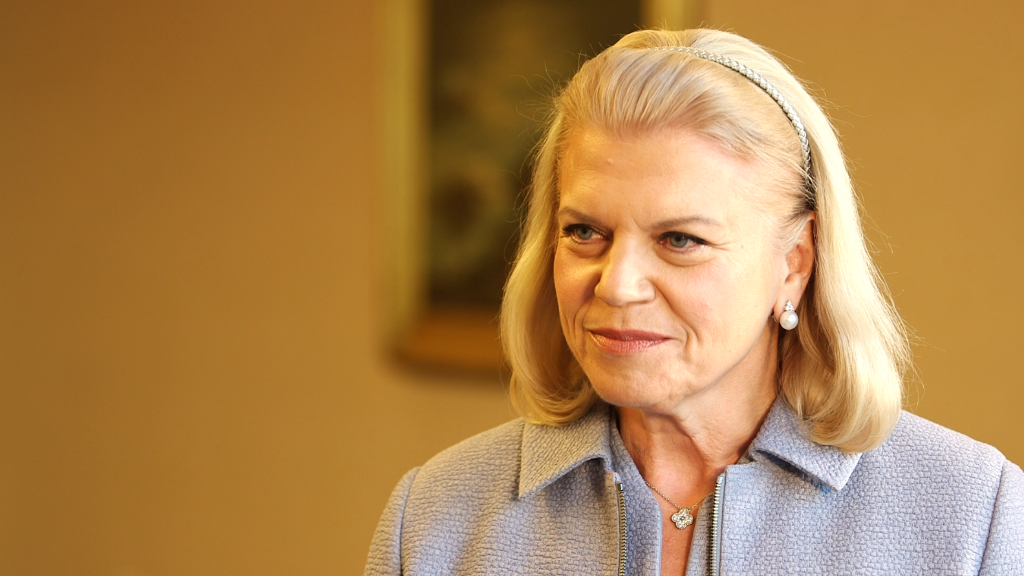 The first cohort will graduate in 2017, but six students graduated two years early with their associate's degree, said principal Rashid Davis. "Three of them are now IBM employees," he said.
E3 Civic High (San Diego, California)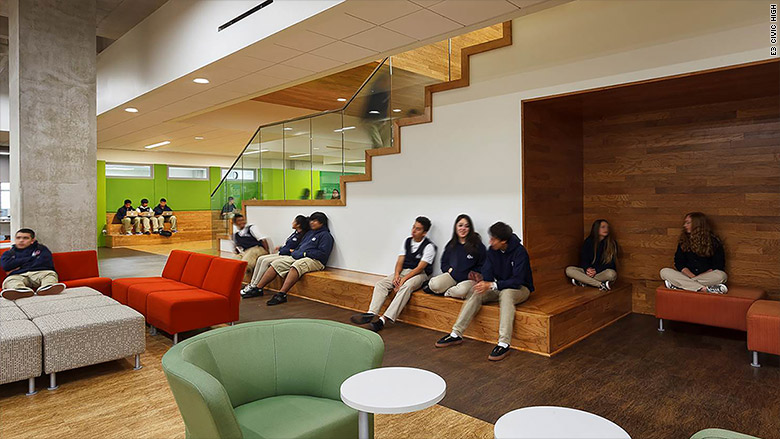 The e3 Civic charter high school is located inside the San Diego Public Library. The school, which opened in 2013, said the library is not only its home but also a "co-educator" for its students.
E3's 409 students have access to more than 1.2 million books in the library, its auditorium, art gallery and reading rooms. The school's classrooms are also unique, with furniture on wheels (to allow for various configurations) and walls that students can write on to chart ideas, problems and solutions.
77% of its students are below the poverty level, said Helen Griffith, the school's executive director.
High schoolers are exposed to classes that include medical biology, biotech and bio engineering. All students are also given MacBook Air computers to take home.
FirstLine Schools (New Orleans, Louisiana)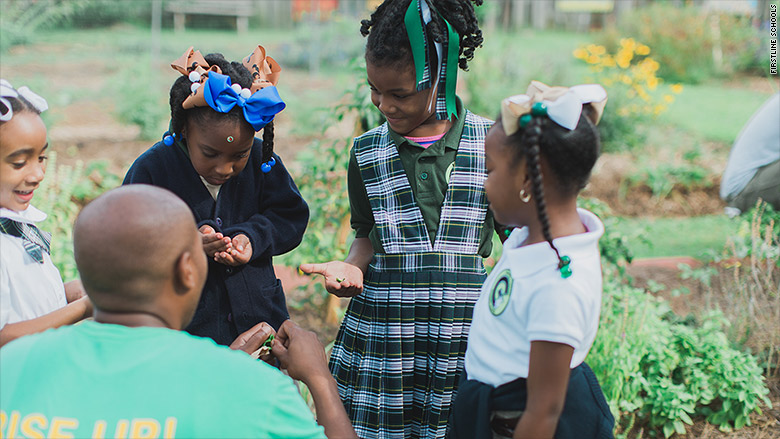 This K-12 charter school network has infused food education and fitness into its curriculum.
All five schools (a mix of pre-K through high school) provide students with hands-on experiences gardening and cooking the food they grow.
Each school has a fruits and vegetables garden that students help maintain. "One of the gardens was started post-Katrina for the community because we lost grocery stores in the area," said Dominique Harris, director of communication and community partnerships with FirstLine Schools.
She said two of the schools have teaching kitchens where students learn culinary arts and food safety with the help of a chef. Students also help sell their produce in local farmer's markets. "We do this to teach them entrepreneurial skills," said Harris.
The school even extends the food and health focus to parents by offering cooking classes and programs to promote fitness. Harris said the school's food awareness initiative has led to students becoming more involved in eating healthily and helping to prepare meals at home.
Alliance School (Milwaukee, Wisconsin)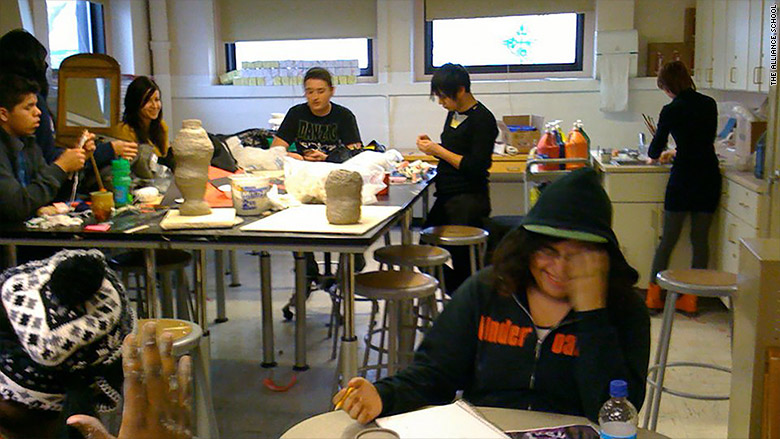 Founded in 2005, the charter high school calls itself the first in the nation with the explicit mission to reduce bullying.
"50% of our students identify as LGBT," said cofounder Tina Owen, who opened the school with a grant from the Bill and Melinda Gates Foundation
Most of the school's 196 students experienced bullying or harassment at previous schools. But those aren't the only challenges they've faced. As much as 76% of the students are from low-income families (some are also in foster care) and 28% have disabilities.
Owen said the school's philosophy is infused into the curriculum and into extracurricular activities.
"We teach them about different cultures and communities to raise their awareness, and our students also go to schools in the area to spread our anti-bullying message," she said.