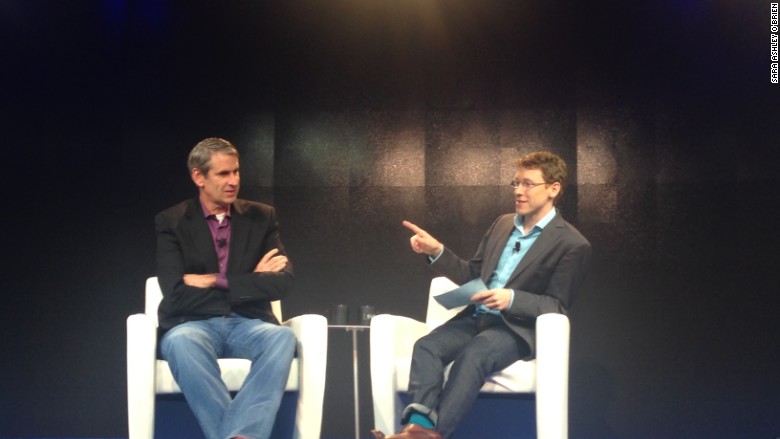 Venture capitalist Bill Gurley has a question for entrepreneurs who are shy about going public: What are you afraid of?
Gurley -- who invests in tech firms like Uber and NextDoor -- said that's the message they're sending by staying private longer and longer.
"We've got to go back to looking at the IPO as the objective," said Gurley at the Wall Street Journal tech conference in Laguna Beach, California. "What are you signaling when you tell people you are afraid to play?"
Silicon Valley's current mindset to remain private is "probably the worst advice" you could give a startup, he said.
"All these private valuations are fake. ... It's all on paper, it's all a myth," he said.
Gurley has been outspoken in the past about a valuation bubble -- and in March, he predicted that some billion-dollar startups would fail this year.
"It's my belief that Silicon Valley and the VC-backed businesses have moved into a world that is both speculative and unsustainable," he said on Tuesday. "If we continue down that path, there's going to be more damaged caused."
Related: Are there dead unicorns on the horizon?
There are more than 140 "unicorns," or private companies valued at $1 billion or more. But there have been only 17 tech IPOs this year, according to Renaissance Capital. That's the lowest, so far, since 2009.
"Every single one of these companies is going to get evaluated over time in a more scrutinous manner," Gurley said.
He added that if a company doesn't show signs of going public anytime soon, investors should get a discount on future funding rounds.
We're starting to see evidence of the overblown valuations.
Gurley said there have been a "number of rounds" in the past six weeks where entrepreneurs have set out to raise a certain amount and come back with just 50% of what they were looking for.
He added that it's "really easy" to grow revenue if you can burn through a lot of money to get there.
"Anyone that's raised $400 million is probably spending $100 million a year," he said. "Until you get liquid, you haven't really accomplished anything."