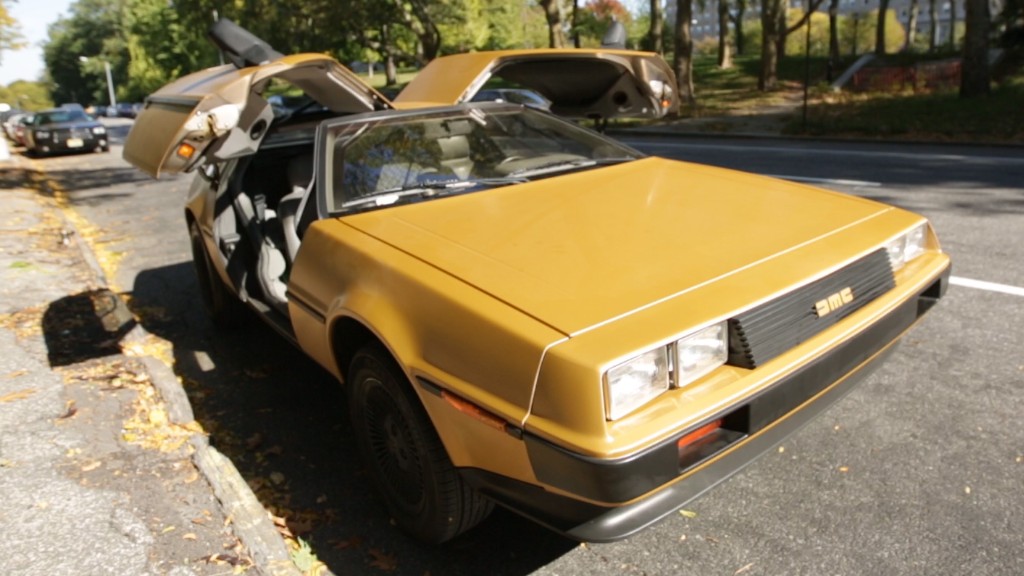 The "Back to the Future" movie series was an amazing piece of product placement for the DeLorean Motor Company.
The now-defunct automaker made one car -- the model DCM-12. Everyone called it, simply, the Delorean.
For the "Back to the Future" movies, of course, the car was modified into a wheeled time machine and featured prominently.
Too bad the company dissolved into bankruptcy three years before the first movie ever came out in 1985.
But the DeLorean legend lives on. That's cool for me, because I got to drive one this week. Here are five things you might not know about the DeLorean.
1. It was created by the guy who invented muscle cars
The DeLorean Motor Company was founded by former General Motors (GM) executive John DeLorean.
DeLorean's other most famous car was the Pontiac GTO, a classic that is generally credited as being the first real muscle car.
He was one of the men who came up with the clever idea of stuffing a big performance V8 into the body of a Pontiac Tempest and market the resulting car to young buyers.
2. It was designed in Italy
The DeLorean was designed by the legendary Italian car designer Giorgetto Giugaro, the man who also designed the Lotus Esprit and the De Tomaso Mangusta. Giugaro's resume also includes a host of other less flashy but still attractive cars, such as the Isuzu Impulse in the early 1980s.
3. It was built in Northern Ireland
John DeLorean shopped around in various countries for a place to put his factory. He ultimately settled on a suburb of Belfast. Opened in 1981, the DeLorean factory produced fewer than 10,000 cars before closing in 1982.
4. It wasn't all that fast
The DeLorean wasn't slow by the standards of ordinary cars, but it was no speedster. It had a manual transmission and could go from zero-to-sixty in about nine seconds. The car had a body that looked like a Lamborghini and a price tag that looked like a Porsche. Prices start at about $25,000, about average today but a serious sum for a car at that time.
5. It was still fun
This is subjective, of course, but my time behind the wheel of a factory-original DeLorean (with a gold-colored body wrap by 3M (MMM)) was a pleasant surprise.
I'd been warned not to expect too much but, honestly, it was a fun and refreshing car to drive. The steering is tight and responsive and the manual shifter was a pleasure to flick from gear to gear.
Unfortunately, my time with the car was cut short by a failing belt in the engine compartment. Well, it is a 30-year-old car. Stuff happens.