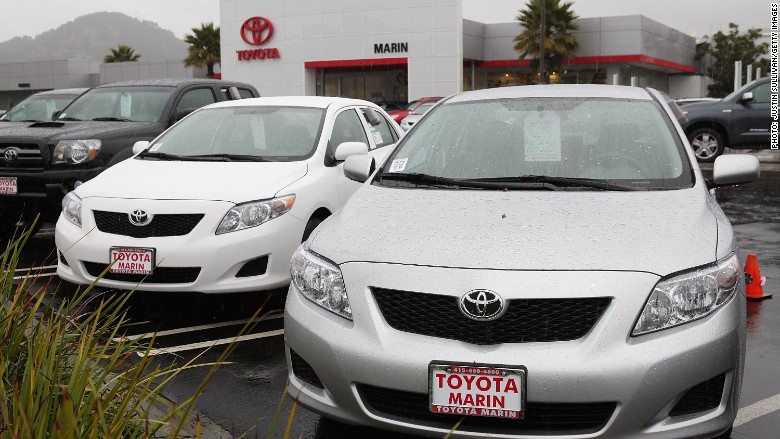 Toyota has announced a global recall of 6.5 million cars to fix power window switches that can short circuit and catch fire.
The driver's side switches on some models have been found to malfunction if they did not receive enough grease during the manufacturing process, Toyota said.
In some cases, the lack of grease allows debris to accumulate at the electrical contact points, causing the switch to short circuit, overheat and melt. The automaker said it had received 11 reports of burnt door trim, and one report from the U.S. of a customer who suffered a burn on their hand.
The recall includes 2.7 million cars in North America, 1.2 million in Europe and 600,000 in Japan.
The affected cars were produced between 2005 and 2010, and include Toyota's Yaris, Corolla, Matrix, Camry, RAV4, Highlander, Tundra, and Sequoia models, among others. Scion xB and Scion xD models are also included in the recall.
Toyota (TM) dealers will inspect the switch and apply heat-resistant grease in order to fix the problem. An internal circuit board may also need to be replaced.
Toyota said it is not aware of any crashes caused by the problem.
Volkswagen in crisis: Complete coverage
Related: What recalls really say about car safety