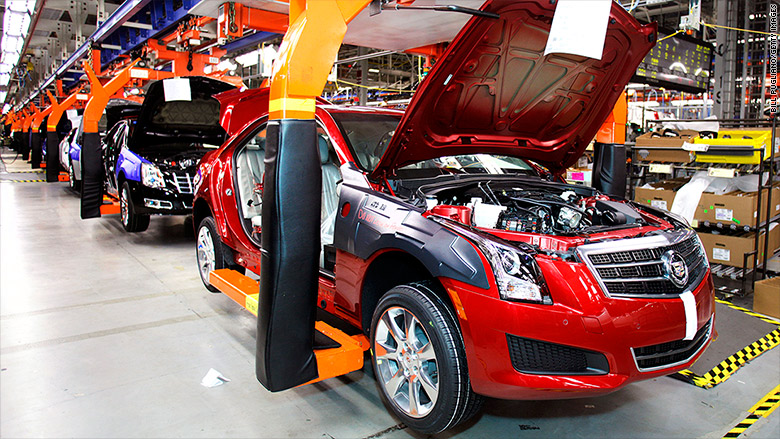 General Motors is leaving its hard times behind.
The largest U.S. automaker posted a record profit in the third quarter, as strong U.S. sales helped it overcome huge recall costs and a slump in China.
GM, which only six years ago was bankrupt and needed a federal bailout, has been dogged by a massive ignition switch recall the last two years. The flaw has been tied to at least 124 deaths, making it one of the deadliest recalls in U.S. history. During the quarter the automaker settled related criminal charges and some civil lawsuits for $1.5 billion.
But the automaker was able to absorb those costs since it earned $3.1 billion before interest, taxes and those charges. It also posted an 8% profit margin. Both of those closely watched measures are records for GM for any quarter.
Shares of GM (GM) jumped more than 4% in early trading on the-better-than expected results.
Related: GM to test fleet of driverless cars in 2016
The strong profits were driven by outstanding results in North America thanks to increased demand for higher-priced trucks and SUVs.
But it wasn't all good news for the automaker. It reported its biggest sales slump in years in China, its largest market. Currency problems boosted losses in South America, and the company continues to report red ink in Europe.