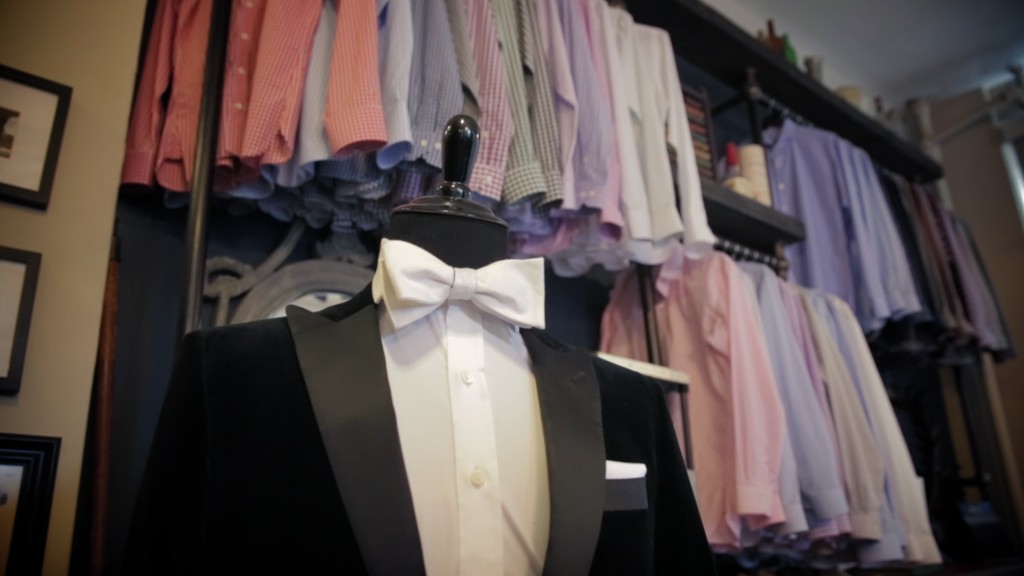 Jos. A. Bank says it is holding the very last "Buy 1, Get 3 Free" suit sale because the outrageous promotions were affecting "the perception of our brand."
The seemingly unbelievable sale has long been a hallmark of the company, but Jos. A. Bank announced on its website that it was the "last time ever to take advantage of this sale."
The sale had been scheduled to end on Thursday, but the store's website said it was extended to Sunday.
The company gave two reasons for making this the final sale.
"Our customers spoke loud and clear and we listened. Buy One Get 3 was a promotion that forced them to purchase multiples and it became less appealing as they filled their closets," a spokesperson for the men's clothing company said.
"Over time the offer changed the perception of our brand as it became the primary narrative rather than the quality merchandise we've always offered," the spokesperson said.
Other sales and deals of the day will continue.
Jos. A. Bank has long been known for its markdowns. It even offered special recession deals in the past. During its "Risk Free Suit" promotion, Jos. A. Bank offered a refund to any customer who had lost his job -- while allowing him to keep the suit.
A 2012 sale promised seven items for the price of one suit -- two free suits, two shirts, two silk ties with an Android phone tossed in.
Related: Can a Jos. A. Bank suit win the White House?
"Saturday Night Live" even poked fun at the sale in a sketch that featured a mom who used Jos. A. Bank suits to clean up messes around the house.
"With their innovative 'Buy 1, Get 3 Free' pricing, a suit from Jos. A. Bank is effectively cheaper than paper towels," actress Vanessa Bayer says in the skit. "With four suits for the price of a modest dinner, I can feel good about throwing them away when I'm done."
Men's Wearhouse purchased Jos. A. Bank for $1.8 billion in March 2014. The takeover came despite Jos. A. Bank's attempts to prevent it -- including a $2.4 billion bid to buy Men's Wearhouse.