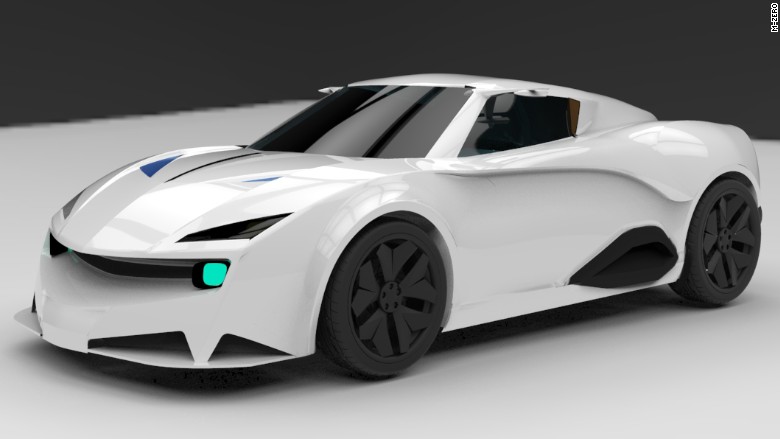 America made the Ford GT and the Dodge Viper. The McClaren F1 rolled out of a British factory. Germany has the Porsche Carrera GT, while Italy is home to both Ferrari and Lamborghini.
India, meanwhile, has never produced a flashy supercar.
Sarthak Paul, a 21-year old entrepreneur, is trying to change that. The recent university graduate has embarked on a starry-eyed quest to produce India's first supercar, with help from a team of automotive engineers based at India's Manipal Institute of Technology.
Paul calls his fledgling car company Mean Metal Motors (MMM). The automaker has already produced a couple of planned concepts, and if all goes well, Paul hopes the first physical prototype will be ready for a showcase at the 2016 Paris Auto Show. He's calling his creation the "M-Zero."
Paul cannot be accused of lacking ambition. With an estimated price tag of $125,000 to $150,000, M-Zero aims to compete with the world's fastest and most powerful cars.
The plans call for a supercar that can accelerate from zero to 60 miles per hour in less than three seconds, and achieve a top speed of 200 miles per hour. The mid-mounted engine will produce more than 500 horsepower, and be partially powered by a hybrid electric power plant.
The M-Zero will also feature a fingerprint system instead of keys, and allow users to create a "profile" that will activate their preferred driver settings. These include their favorite seat position, air conditioning settings and music playlist.
"We want to give them a car that's exactly the same or can do even more than a Lamborghini," Paul said.
On the subject of aerodynamics, Paul's excitement is palpable.
"I was watching a random show in which they discussed how the world's fastest sea animal [the sailfish] moves through air and water," he said. "Then we thought, why don't we just analyze why the fastest sea animal is the fastest?"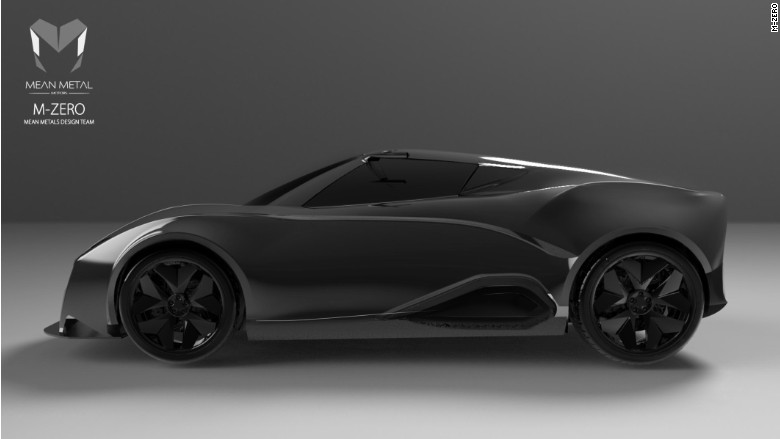 Related: Indian startup puts Uber in the shade
The body of the car will utilize the startup's newly-developed smart material, called "carbo-flax", which claims to be both lighter and one-tenth the price of carbon fiber. Paul said he hopes to sell the material to satellite companies in India in order to raise funds for the first prototype.
Fund raising is just one of many potential roadblocks Paul faces. The Mean Metal Motors founder said that Indian venture capitalists "do not identify hardware startups as something they'd invest into." They prefer the software firms of Bangalore.
Murad Ali Baig, a popular author and automobile analyst with The Economic Times, has doubts about Paul's "carbo-flax" funding strategy, and sees few other options for the company to raise capital.
Baig also pointed to the complicated engineering required to build a supercar.
"The very advanced engine and hybrid motor technology, and the successful mating to the suspension and body is no simple matter and may need months or even years to debug sufficiently to make them safe on the roads," he said.
Paul refuses to be discouraged, saying his company has acquired "the best automotive engineering talent in the country."
"[Our success] would give a boost to people who want to do something in the hardware world," he said.
Related: Mahindra, the global car maker?