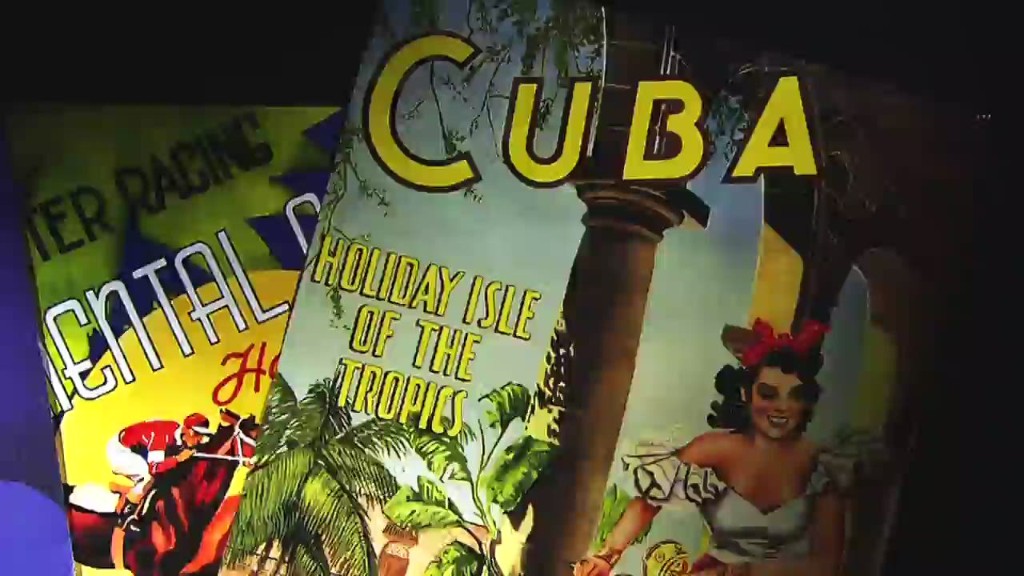 When a cruise ship makes news, it's usually not for good reasons.
A boat stranded at sea. A tragic accident. The outbreak of a nasty communicable disease.
But guess what? None of these horror stories have scared away consumers. For many, a cruise is a fun -- and affordable -- vacation.
And business is absolutely booming for the major cruise companies.
Royal Caribbean (RCL) reported profits that topped Wall Street's forecasts on Friday. The stock rose 3% to an all-time high on the news.
Shares of rival Norwegian Cruise Line (NCLH) also hit a record Friday while Carnival (CCL) was up to a nearly 10-year high.
Both companies, like Royal Caribbean, are expected to post strong increases in profits this year and next.
Related: You can sail around the world ... for $55,000
Unsurprisingly, the huge drop in oil prices has helped the industry, much like airlines.
Royal Caribbean said Friday that fuel costs in the third quarter were down more than 13% from the same period a year ago. The company has saved more than $110 million on fuel so far in 2015.
But the cruise companies aren't doing well just because of lower expenses. Demand is strong. And consumers are more than willing to spend once they are on the ship too.
Royal Caribbean's passenger ticket revenue rose 5% in the third quarter from a year ago. That's a testament to both an increase in travelers (nearly 80,000 passengers more than a year ago) as well as higher prices, particularly in the Caribbean.
But what's more impressive is the nearly 8% increase in what Royal Caribbean calls "onboard and other revenues."
In other words, consumers spent more at gift shops on the boat as well as food, beverages and the company's VOOM high-speed Internet service. (Because heaven forbid we truly disconnect, even when out in the middle of the ocean.)
Ivan Feinseth, travel industry analyst with Tigress Financial Partners, thinks it will continue to be smooth sailing for the industry for the foreseeable future.
He said that lower gas prices also encourage travelers to splurge once they are on the boat.
"Cruises, because of their all-inclusive nature, represent the best travel value for your dollar," he said. "And the gas dividend is helping too. Consumers have more money in their pockets and don't mind spending on vacation."
Feinseth added that the industry is set to cash in by expanding in China as well.
Related: Carnival could set sail to Cuba next year
Cuba will also be a big opportunity now that diplomatic ties between the U.S. and the island nation have been restored.
Carnival has already gotten approval from the Treasury Department to run "cultural" cruises starting next spring.
American travelers are still prohibited from going to Cuba for purely tourist reasons.
Norwegian, whose CEO Frank Del Rio was born in Cuba, has applied for a license as well. And Royal Caribbean has expressed interest in eventually having ships go to Cuba.
Feinseth said that Royal Caribbean and Norwegian will probably continue to do better than Carnival, which has an older fleet of ships and has had more high-profile problems in the past few years.
Carnival's new ship Vista doesn't launch until next year.
Meanwhile, Royal Caribbean's Anthem of the Seas hit the waves earlier this year. And Norwegian's Escape starts sailing next month.
But all three cruise stocks have outperformed the broader market by a wide margin this year.
It just goes to show that the occasional bout of bad publicity (and norovirus) hasn't really hurt the industry.
Apparently, most consumers disagree with the late author David Foster Wallace. A cruise is a supposedly fun thing that they will do again.