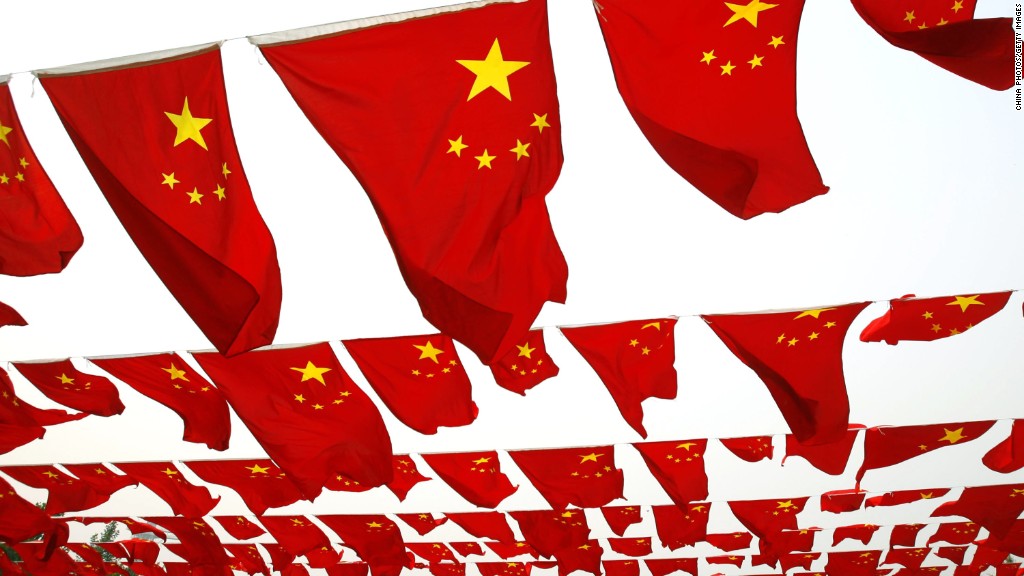 China is downplaying its own economic growth target, in an attempt to defuse persisting concerns over slowing growth, as a major political meeting kicks off on Monday.
"We have never said that we would defend a certain percentage point to the death," said Chinese Premier Li Keqiang in a speech Friday, according to a summary posted on a government website.
Li's remarks come as China's Communist Party gathers this week in Beijing to approve a social and economic blueprint for the next five years.
Government officials are under pressure to reboot confidence in the country's ability to deliver steady growth and commitment to economic reform. Experts say simply setting the road map could go a long way in dialing back concerns over the world's second-largest economy at home and abroad.
Related: China's big chance to steady nerves on economy
There's no doubt about it: China's economy is on rocky ground. The government set a GDP growth target of 7% for this year -- a comprehensive measure of economic health -- but concerns have mounted as growth has suffered.
Last week, China posted third-quarter economic growth of 6.9%, the worst since the financial crisis.
The dismal data has left many experts wondering what's next for China. In the past, Beijing has always come to the rescue anytime the economy hit the skids.
This year, things have been slightly different -- instead of ordering a massive stimulus plan, the government has instead chosen to enact piecemeal measures to prod the economy along. But that doesn't mean Beijing is totally hands off just yet.
Just four days after the dismal quarterly GDP growth figures were posted last week, the central bank cut interest rates in a move designed to boost spending. That announcement marked the sixth rate cut this year.
After decades of breakneck growth, averaging around 10% a year, experts have long said that China's economy was due for a slowdown.
Beijing is now trying to engineer a gradual slowdown, and is working to shift the country away from building roads, railways and housing to generate growth, to an economy powered by consumer spending.
--CNN's Yuli Yang and Felicia Wong contributed to this report