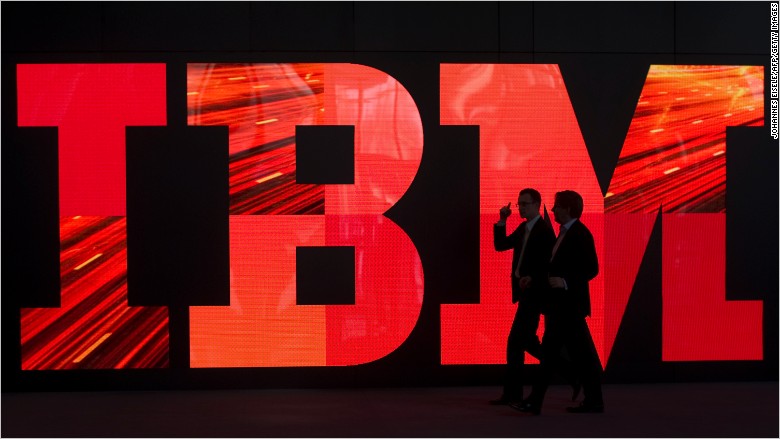 The SEC is investigating IBM.
IBM (IBM) said on Tuesday that the SEC is conducting an investigation related to the company's accounting treatment of certain transactions in the U.S., U.K. and Ireland.
IBM said in a regulatory filing it learned of the probe in August and is cooperating with the government agency.
It's not clear precisely what the SEC is investigating. IBM did not specify beyond saying it relates to "revenue recognition."
"IBM has a rigorous and disciplined process for the preparation of its financial statements and the reporting of revenue," IBM said in a statement to CNNMoney.
The company also said that it was confident its results were consistent with "GAAP," the accounting principles that guide financial results.
The SEC declined to comment.
Related: IBM & other Warren Buffett stocks are dogs this year
IBM shares fell 3% following the disclosure of the investigation. The company's stock is down 14% over the past year amid slumping hardware sales and the stronger U.S. dollar. Earlier in the day the company rewarded shareholders with a $4 billion increase to its share buyback program.
In the past big tech companies have landed in hot water with European regulators for taking advantage of Ireland's relatively low tax rates. For example, Google (GOOGL) and Apple (AAPL) have been accused of shifting profits between international subsidiaries to dodge taxes.
Last fall Ireland announced plans to close the tax loophole for tech giants. Apple said earlier this year it could be forced to pay a decade's worth of back taxes to Ireland.