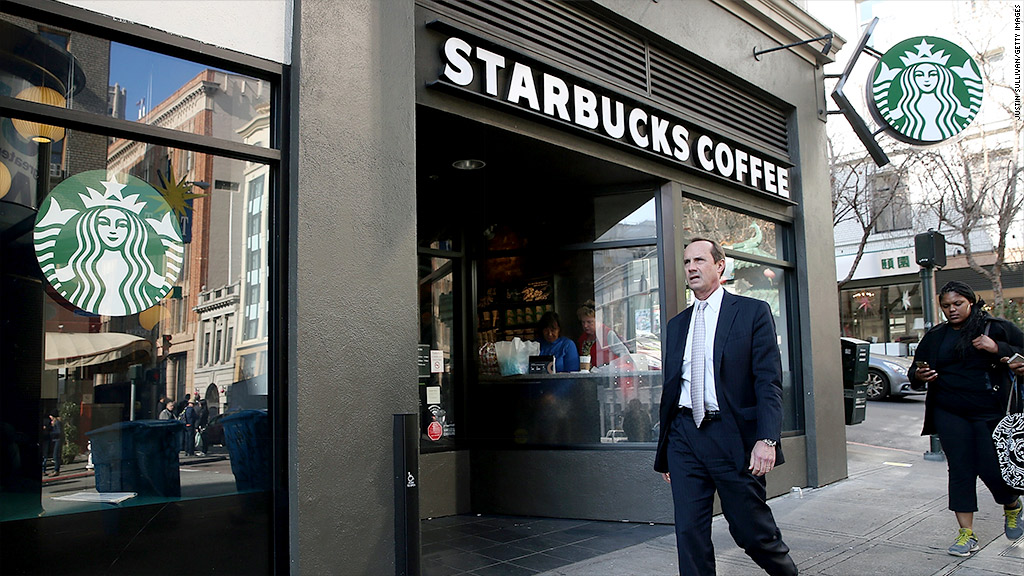 Starbucks is getting into the Halloween spirit this year with a Frappuccino that would make Bela Lugosi proud.
The company's new vampire-inspired "Frappula Frappuccino" will be available from Oct. 28 to Oct. 31 at U.S. stores. The drink includes white chocolate sauce, and blended milk and ice, sandwiched between mocha sauce and whip cream. It also has raspberry syrup on the rim.
Starbucks (SBUX) said the drink will also be available in Canada from Oct. 28 to Nov. 1, and is already for sale in Australia, New Zealand, Indonesia and select other countries in Asia.
Starbucks said this year's "Frappula Frappuccino" follows 2014's Halloween drink, the "Franken Frappuccino."
The Frappuccino is the latest in a series of Autumn beverage debuts. In late September, Starbucks announced it would introduce a Toasted Graham Latte to accompany its popular fall drink, the Pumpkin Spice Latte.