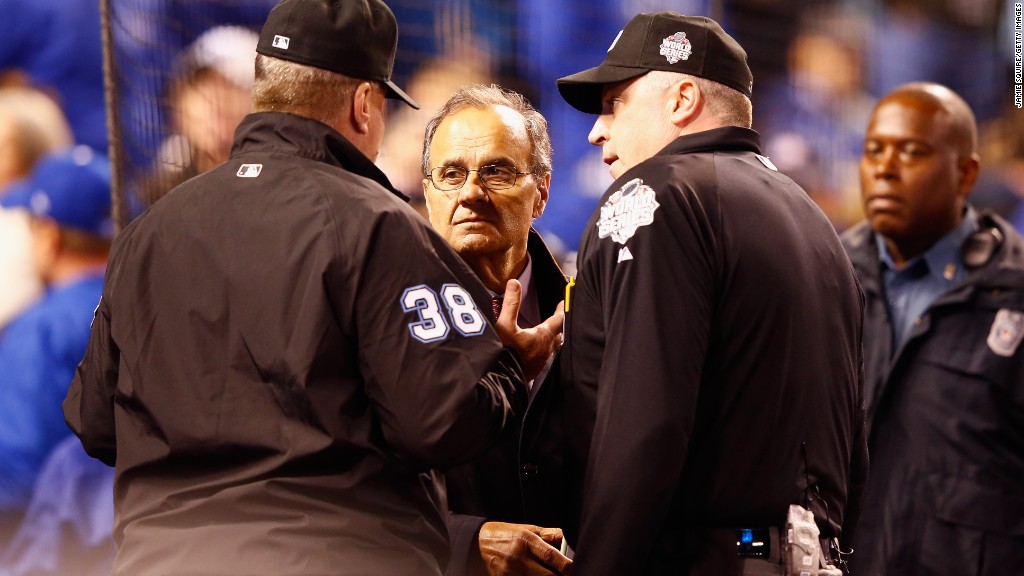 What's it worth to attend a World Series game? For two fans attending Game 3 of the Series Friday night in New York, the answer is a mind-blowing $17,553. Each.
That's how much they paid per seat for two spots in the first row of Section 14, right behind home plate, on StubHub.
By comparison, the top ticket price in Kansas City is a bargain -- just $14,043 each for a pair to Wednesday night's Game 2 in row B of the Crown section, also directly behind home plate.
The Mets haven't been in a World Series since 2000, and have not won a championship since 1986. While the Royals were in the Series last year, they haven't won since 1985. The long championship drought for both fans has them paying top dollar to watch their teams.
The folks selling these tickets have made a fat profit. The face value for games in both New York and Kansas City is $650 each.
Related: Mets World Series ticket prices top $1,000
Even far more modest seats for these games are going to be pricey. Tickets to the first two games in Kansas City are going for an average of more than $600, according to StubHub, while tickets to the first two games in New York are going for about $1,100.
The Mets ticket prices blow away the top prices that have been paid to see the championship games for other sports.
The most expensive Super Bowl ticket sold earlier this year for $12,900, according to SeatGeek, while the most expensive NBA Finals ticket cost $13,400 for Game 4 in Cleveland.