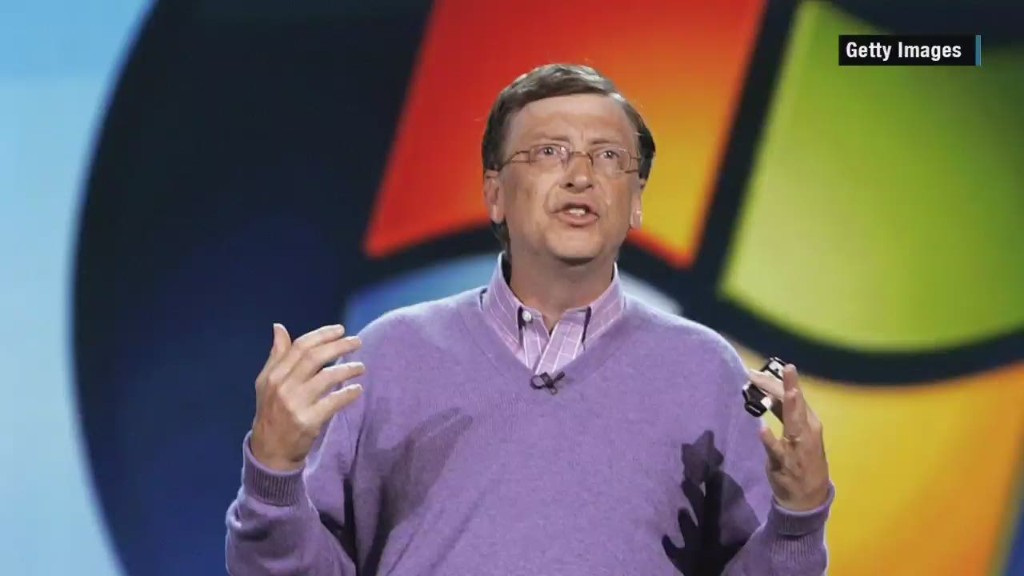 Bill Gates -- world's richest person, philanthropist, tech mogul, Scorpio.
Gates turned 60 on Wednesday.
Here's a look back at some pivotal years in his professional life.
1968 -- Gates begins programming at age 13. He's a student at Lakeside School, where he meets future Microsoft co-founder Paul Allen.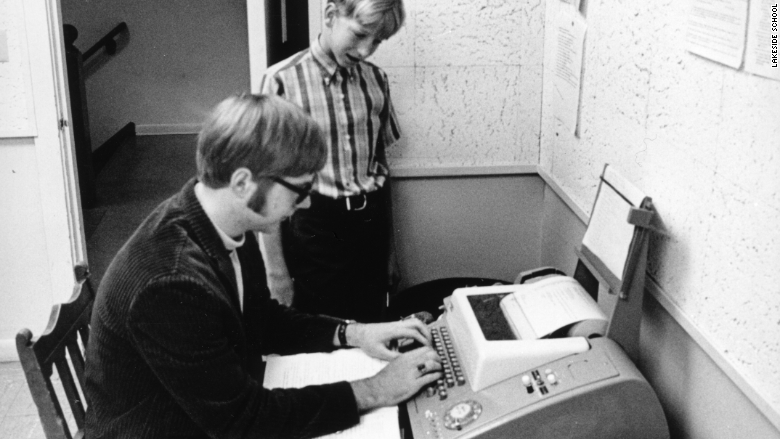 1975 -- After two years at Harvard University, Gates drops out and starts "Micro-Soft" with Allen in Albuquerque, New Mexico at age 20.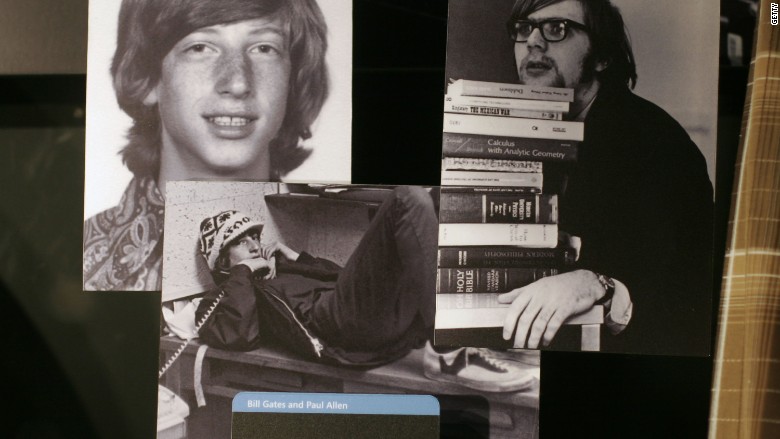 1981 -- When Gates is 26, Microsoft's 16-bit operating system, MS-DOS, ships with IBM computers. But MS-DOS, which stands for "Microsoft Disk Operating System," is hard for the masses to use.
1985 -- The first version of Windows makes its debut. The new operating system is much easier for people to use. They no longer need to type MS-DOS commands. The company chooses Windows as its name because it "best describes the boxes or computing 'windows'" that appears on screens.
1991 -- This is the year he meets Warren Buffett. Gates, 36, is reluctant to meet Buffett because he's afraid they won't have anything to talk about. "It turns out we had a whole lot to talk about," Gates wrote on his blog in May. "Warren is a fantastic mentor and friend."
1995 -- Gates becomes the world's richest person for the first time at 40. He's worth about $13 billion, according to Forbes.
1998 -- U.S. Department of Justice sues Microsoft for breaking anti-trust rules and stifling innovation. Among the many charges: Microsoft required PC makers to use Internet Explorer; it "entered into anticompetitive agreements" with Internet Service Providers; and "attempted to persuade" Netscape not to compete with it, and to "divide the browser market." The company is found guilty of most of the charges.
2000 -- Gates, 45, steps down as CEO of Microsoft. He assumes the role of Chief Software Architect. Steve Ballmer becomes CEO. Gates also officially launches the Bill and Melinda Gates Foundation, which aims to eradicate poverty and disease in developing nations, and to improve education in the United States.
2008 -- At 53, he leaves his daily job at Microsoft, but remains chairman of the board.
2014 -- Gates steps down as Microsoft chairman, and beomes a "technology adviser" to current CEO Satya Nadella.