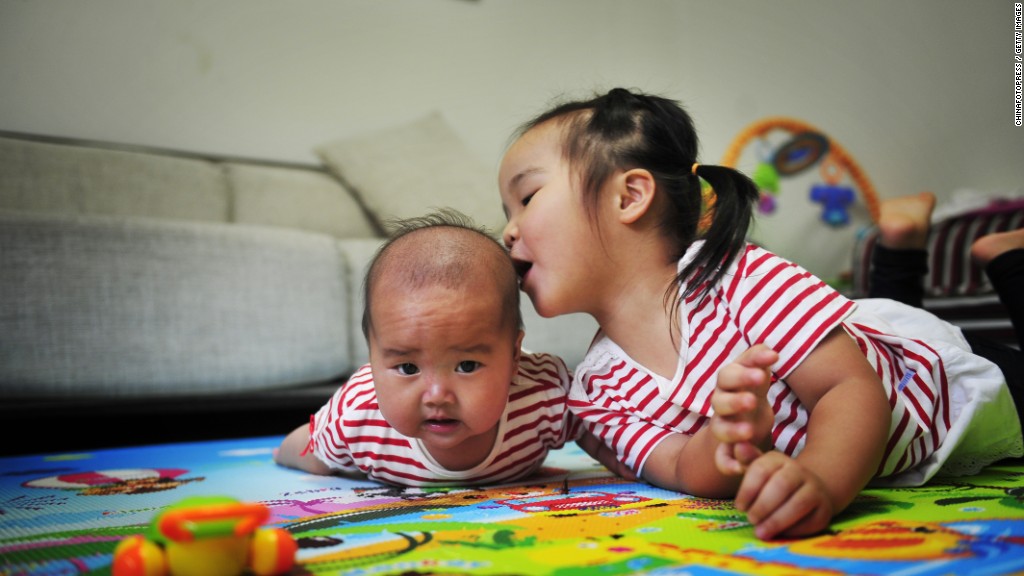 Beijing has affirmed its goal of doubling the size of China's economy to $12 trillion by 2020, despite headwinds that are taking a bite out of growth.
The ambitious doubling from 2010 levels is one of the government's top priorities announced at the end of a week-long meeting in Beijing, where officials discussed the country's social and economic agenda for the next five years.
"Development is still the top priority," the government said in its official summary of the "five-year plan." Beijing also called for "medium-high economic growth," but didn't provide further details or specific numerical targets.
Economists say China's economy will have to average a minimum of 6.5% growth over the next five years to reach the goal, a slower pace than the roughly 7% expansion posted so far this year.
Leaders have been under pressure in recent months to boost the economy, as China is now posting its worst GDP growth figures since the financial crisis. But officials didn't unveil major stimulus measures, instead putting forth a loose framework that emphasized manufacturing and increased R&D spending.
Related: Why China's two-child policy is no silver bullet for the economy
The most significant development from the meeting was a decision to roll back the decades-long one-child policy, and allow all couples to have two children.
The move is aimed at countering China's shrinking workforce and fast-aging population, two demographic factors that are holding back the economy.
But experts say it will be decades before babies born under the new policy are able to enter the workforce. Plus, some couples may not be interested in having more kids, given the higher cost-of-living and heavy pollution.
For the first time, the government has made going green a key objective, noted UBS. China has in recent years grown more environmentally conscious, even setting goals to cut polluting emissions. Analysts expect the government to introduce financial incentives for green technologies and products.
Beijing also reiterated economic reforms announced in previous years -- in particular, long-term plans to allow market forces to play a greater role in the economy, and to put greater emphasis on higher consumption.
Specific growth targets and the government's full five-year plan are expected to be released in March, according to state media.