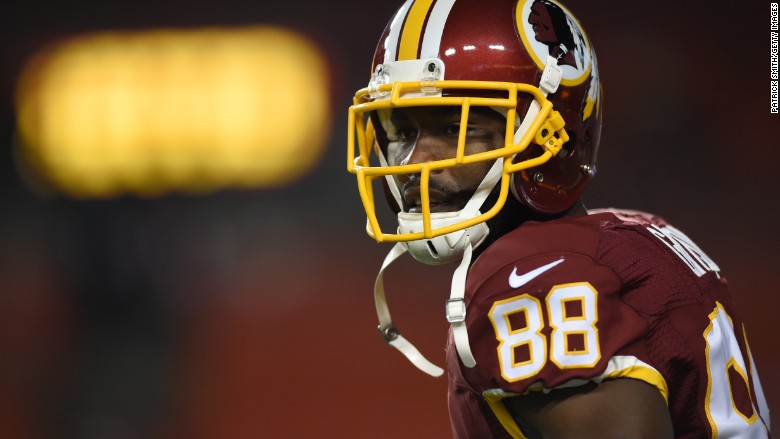 FanDuel can't catch a break.
Washington Redskins wide receiver Pierre Garçon filed a class action lawsuit against the company Friday for using his name and likeness.
The suit claims that the daily fantasy sports website used his image in contests, ads and infomercials without his consent.
It also claims that "FanDuel knowingly and improperly exploits the popularity and accomplishments" of NFL players.
"As a result of these activities, FanDuel daily fantasy contests have shown increasing revenues leading to large profits," Garçon said in a statement.
FanDuel responded to the lawsuit in a statement late Friday.
"We believe this suit is without merit. There is established law that fantasy operators may use player names and statistics for fantasy contests. FanDuel looks forward to continuing to operate our contests which sports fans everywhere have come to love."
The lawsuit comes after the federal government launched an investigation into FanDuel and rival fantasy gaming site DraftKings earlier this month. The probe came after questions emerged as to whether employees of the fantasy gaming sites were using insider information to manipulate games.
Garçon and other offensive players in the NFL with skill positions are being represented in their suit by two law firms -- Murray Murphy Moul + Basil and Bailey Glasser LLP.