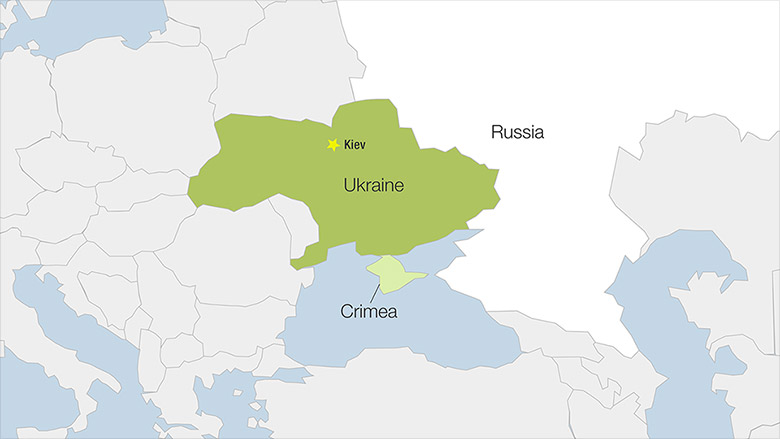 Ukraine has negotiated a deal that significantly reduces its debt load and delays some upcoming payments.
But Russia is not cooperating.
Russian Finance Minister Anton Siluanov said he expects the embattled nation to fully repay a $3 billion loan in December -- with no discount -- even after other creditors agreed to slash what they are owed by Ukraine by 20%.
"The Ukrainian authorities ha[ve] been repeatedly informed by the Russian side that Russia expects debt payment in full and on time," Siluanov told Russian state-run media.
If Ukraine can't pay up, Siluanov said Russia will take legal action.
Russia's insistence on full repayment creates a tricky situation for Ukraine, which runs the risk of losing billions of dollars in bailout loans from the International Monetary Fund if it doesn't repay the debt.
The IMF has rules that bar it from loaning money to any nation that's in arrears on an official loan.
However, IMF spokesperson Gerry Rice said the organization is considering easing these rules in the near future in certain, special circumstances.
A representative at Ukraine's finance ministry told CNN he expects the IMF will discuss the issue in November.
Western nations rallied around Ukraine in early 2014 as Russian forces took control of Crimea and quarreled with Ukraine over gas supply prices and unpaid bills.
The IMF agreed to lend Ukraine up to $18 billion to help its government stave off economic collapse in March 2014. In early 2015 it negotiated a new bailout worth about $17.5 billion.
The financial situation in Ukraine has since stabilized. However, fighting continues in parts of eastern Ukraine where pro-Russian forces have been fighting for control of the region.