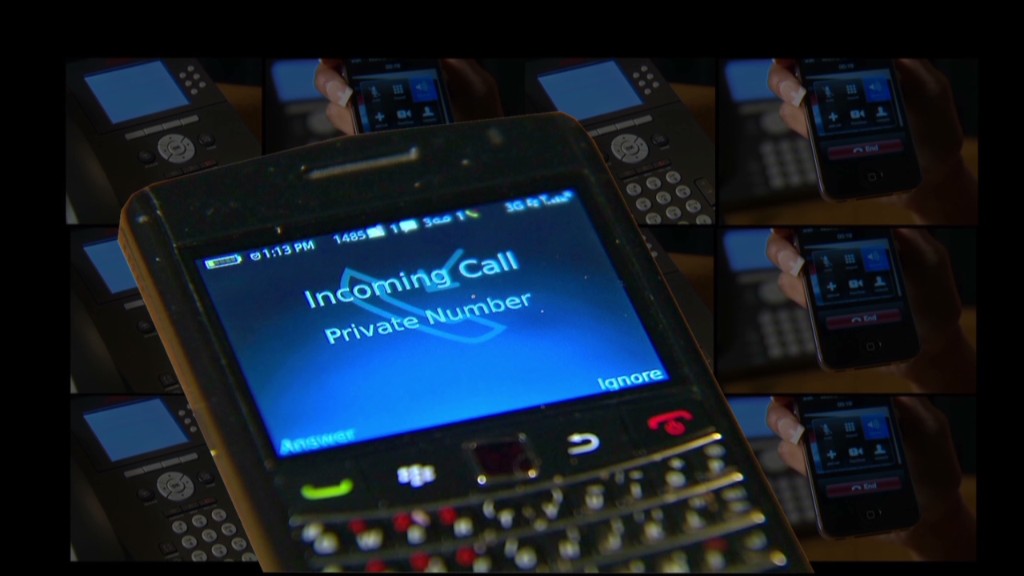 If you have defaulted on your federal student loan payments, Uncle Sam may start robocalling your cell phone until you to pay up.
A budget agreement, now awaiting President Obama's signature, contains a provision that allows the government to collect federal debts using automated calling systems to mobile phones.
Companies that service federal student loans, such as Navient (ISM) (formerly Sallie Mae) and Nelnet (NNI), have long called on the government to allow them to robocall people whose loans are in delinquency.
Currently, loan servicers are allowed to robocall people only after they have consented to being auto-dialed and who have verified their cell phone numbers. (Only about a third of customers fall into both of those two categories.)
They argue that people who receive robocalls are more likely to repay their debts. Nelnet said that 29% of customers they cannot robocall are more than 30 days past due, compared to 13% for those they can robocall.
CNNMoney Investigates: The debt collector that runs Texas
The White House has supported the robocalling initiative, including it in its past several budget proposals.
The federal government is going through the couch cushions, looking for any place to find extra revenue.
There was $94 billion of student loan debt in default in 2013, according to a Government Accountability Office report. That's 11% of all outstanding student loan debt.
But the debt collected via robocalling is unlikely to provide much actual revenue for the government's coffers.
The Congressional Budget Office predicted the money gained would amount to no more than a rounding error. Obama's Office of Management and Budget was only slightly more optimistic, believing it would add about $12 million a year in revenue.
Interestingly, the bill puts the FCC in charge of implementing the robocalls -- an agency that has been furiously fighting automated calls to cell phones.
Last week, the FCC started publishing weekly reports on consumer complaints about cell phone robocalls to give software developers tools to build apps that will block them.
The FCC said it had received 215,000 complaints about cell phone robocalls last year.
The bill allows the FCC to place limitations on the number and duration of the debt-collecting robocalls. But it has to implement its plan to begin the automated cell phone dialing in nine months.