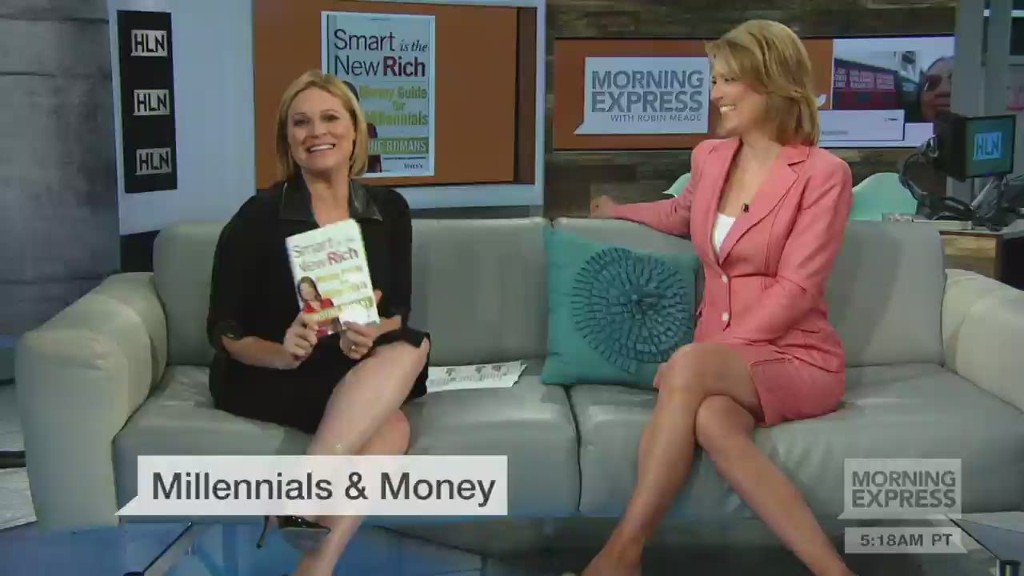 Sure, young Americans love their phones. But they also can't get enough of pizza.
Pizza is cheap, and it's what Millennials pay for most often, according to data Venmo pulled for CNNMoney.
Never heard of Venmo?
Think of it like PayPal (PYPL) or checks for the 20-something crowd.
It's a popular app Mllennials use to transfer money to each other. It takes mere seconds to move funds.
Related: How to learn about investing...by watching Netflix
Pizza is popular
But Venmo has a fun quirk: when users send money, they have to include a brief message.
Frequently, Venmo users just put an emoji in the message line.
Here are the top emojis from this summer:
New York: Taxi
Los Angeles: Pizza
San Francisco: Pizza
Chicago: Pizza
Boston: Pizza
Philadelphia: Clinking beer glasses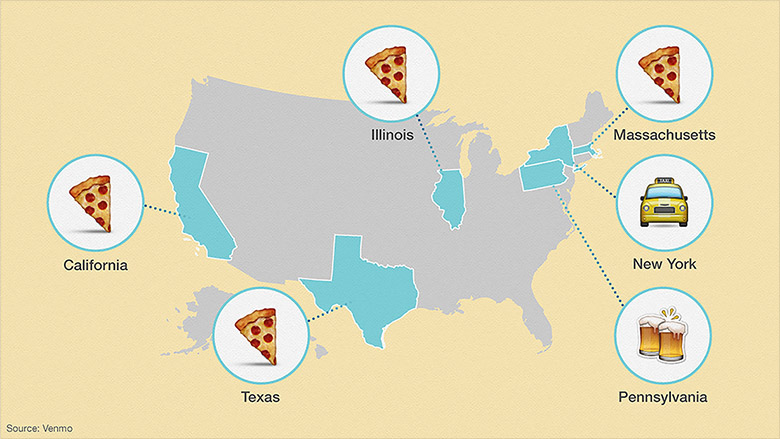 Related: Remember Smarties? The retro candy is thriving
Rent is also popular on Venmo
The company doesn't share the actual dollar amounts of the transactions, but the emojis give some insight into what Millennials spend money on when they are out with friends.
Across the country, pizza wins.
The exceptions are New York, where sharing taxis is part of daily life, and Pennsylvania, where craft beer culture rules.
Other popular emojis include: the rent symbol and the knife and fork icon for meals.
Football has also become popular in Chicago, Boston and Philly this fall, as people pay each other for tickets, viewing parties and related events.
Venmo is growing rapidly
Young people like Venmo because it's free (unless you use a credit card to pay someone) and you don't have to use the same bank as your friends.
It's "one of the fastest growing apps in the world," according to Daniel Schulman, the CEO of PayPal.
In the last quarter, Venmo handled over $2.1 billion in money transfers. That's up from $1.6 billion in the second quarter of this year.
On a call with analysts this week, Schulman said the app had "millions" of users and that the typical customer "engages with the Venmo app multiple times per week."
PayPal acquired Venmo in 2013.
At the moment, Venmo can only be used for person-to-person transfers (or group transactions such as fraternity fees). But trials are in the works to allow users to pay with Venmo at merchants that also accept PayPal.