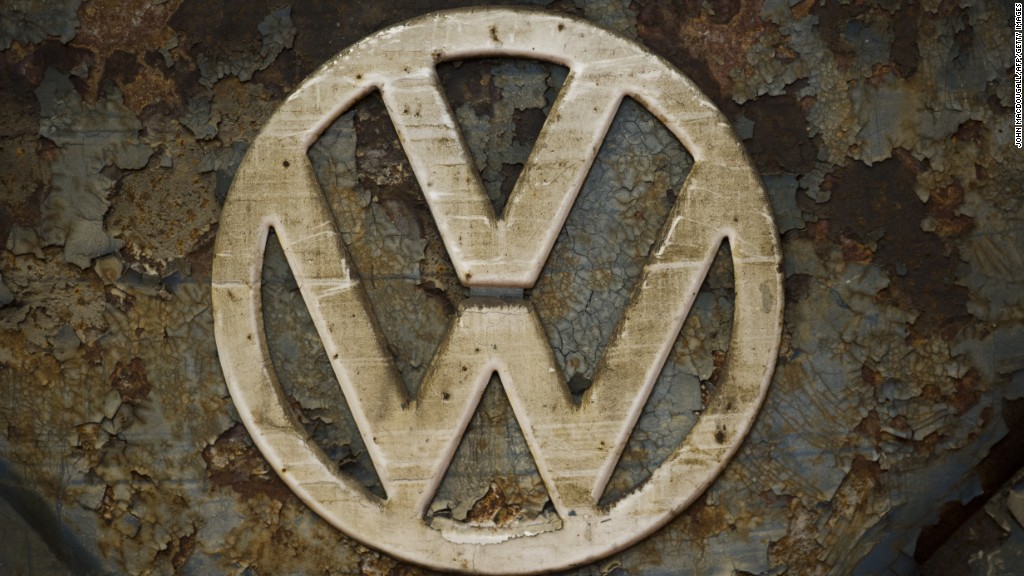 Volkswagen's emission cheating scandal threatened to spread to its luxury Porsche car brand on Monday.
But VW and Porsche appeared to challenge a new citation from U.S. regulators that said 10,000 cars contained cheating software that reduced emissions only during testing.
The citation was made by the Environmental Protection Agency and California regulators.
The 10,000 cars are a relatively small number compared to the nearly 500,000 U.S. cars already cited by the EPA and California, let alone the 11 million VW diesel cars worldwide. But it would be a serious blow for VW's already battered credibility.
VW responded by denying the claims, saying the cars referred to by the EPA "had a software function which had not been adequately described in the application process" but did not "alter emissions characteristics in a forbidden manner."
Porsche issued a statement saying, "We are surprised to learn this information. Until this notice, all of our information was that the Porsche Cayenne Diesel is fully compliant," the statement said. It said Porsche Cars North America will cooperate with authorities.
Related: Toyota dethrones Volkswagen as world's top automaker
Volkswagen has admitted it is guilty of using cheating software, known as a "defeat device," in the EPA's initial citation. It also revealed last month that it was investigating whether more of its cars than it originally admitted might have the cheating software.
VW was already facing a fine of as much as $18 billion from U.S. regulators for violating the Clean Air Act, because each car found in violation can be subject to a $37,500 fine. The additional fine from 10,000 additional cars is not that great - about $375 million more than original estimates. But the cost of satisfying the car owners could be significantly more since these are higher priced vehicles.
"Whatever compensation they come up with may satisfy a VW Jetta owner is less likely to satisfy a Porsche Cayenne owner who paid so much more for their vehicle," said Rebecca Lindland, KBB's senior director of commercial insights.
The models include the 2014 VW Touareg, the 2015 Porsche Cayenne, as well as the 2016 Audi A6 Quattro, A7 Quattro, A8, A8L, and Q5.
EPA said this latest violation was discovered as part of its expanded testing of all diesel models sold in the U.S. to see if they also were cheating when they had their emissions tested.