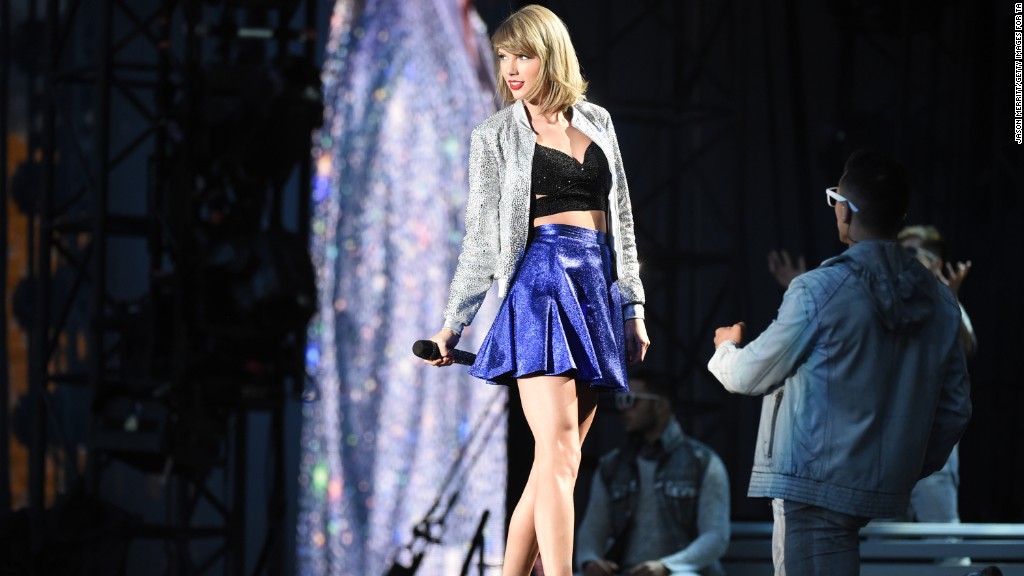 A struggling out-of-work musician is suing Taylor Swift, claiming she ripped off his lyrics for her hit song "Shake It Off."
The musician bringing the suit is Jessie Braham. He claims that his song, "Haters Gone Hate," has the same 22-word phrase that Swift used in her hit song. Braham said he copyrighted "Haters Gone Hate" in February 2013.
Swift's song has the lyrics: "Cause the players gonna play, play, play, play, play. And the haters gonna hate, hate, hate, hate, hate", as well as "And the fakers gonna fake, fake, fake, fake, fake". It was included in her hit album "1989," which she released in 2014.
Braham's song has the lyrics "Haters gone hate, playas gone play. Watch out for them fakers, they'll fake you everyday."
The suit includes a YouTube link to "Haters Gone Hate," sung by a Jesse Graham, which was posted in December 2013. It has 76 thumbs up, and 1,046 thumbs down from those who listened to it. The melody sounds nothing like Swift's song.
Braham filed the suit in federal court himself without an attorney. He also asked the court to waive various filing fees, saying he last had a job in 2006. He is seeking $42 million in damages from Swift and Sony, her record label. It also seeks to have the name Jessie Braham added as a songwriter to "Shake if Off."
Braham's case faces an uphill legal battle, said Michael Einhorn, an expert witness who specializes in intellectual property cases. He said Swift's lawyers will have many defenses available to them, including that she is allowed to use lyrics that might appear in other songs under copyright's "fair use" doctrine.
"This case is going nowhere," he said.
Braham could not be reached by CNN. Neither Swift's publicist nor Sony had any immediate response to a request for comment on the suit.