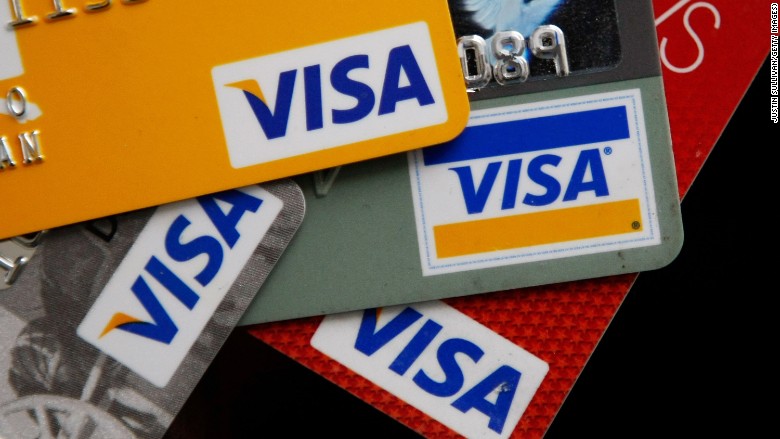 The world's largest payment network has agreed to buy its European counterpart, Visa Europe, for as much as $23 billion -- reuniting the companies eight years after they went their separate ways.
Visa's (V) highly anticipated deal includes $12 billion in cash up front.
Visa and Visa Europe operated together until 2007 when the U.S. business split off to become an independent company ahead of its initial public offering on the New York Stock Exchange in 2008.
Visa Europe is owned and operated by thousands of European banks and institutions. They'll be expecting a windfall from the sale.
Barclays (BCS), which owns a stake in Visa Europe, said it expected to make a net profit of £400 million ($620 million) from the deal.
The deal will see Visa add over 500 million card accounts.
Visa Europe says it handled 18 billion transactions worth over $1.6 trillion last year.
Visa says the deal will be completed by the middle of next year, provided regulators approve.
Shares in the card and payments company were dipping by about 2% premarket.
Visa has also released its latest quarterly results showing a double-digit increase in net income and a $5 billion share buy-back program.