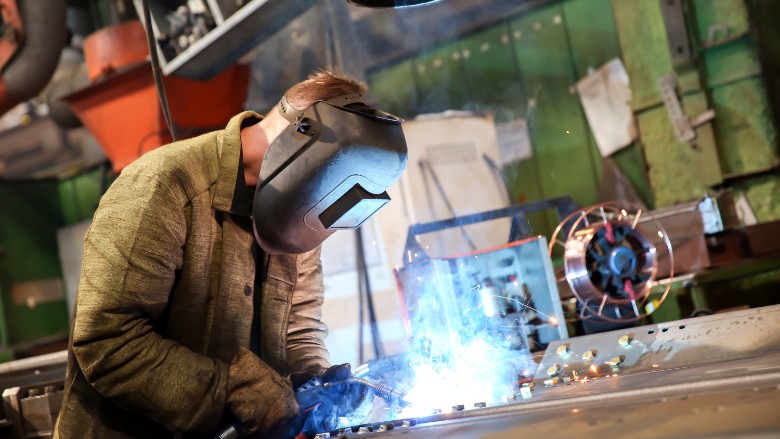 America's manufacturing sector is losing its spark.
Demand has cooled as the global economy slows down, especially in China.
What happens in manufacturing is often seen as a leading indicator of U.S. recessions. It's an alarming sign when it starts to look queasy.
On Monday, the ISM Manufacturing Index -- the official thermometer of the U.S. manufacturing sector since 1915 -- declined for a fourth straight month.
It came in with a reading of 50.1. That's just above the red flag zone. Anything below 50 would signal a manufacturing contraction.
The hit to manufacturing is due to three reasons:
1. The dramatic plunge in oil prices
2. The sluggish global economy
3. The strong U.S. dollar
None of those factors is likely to change soon.
Oil and gas prices are expected to stay low as the world remains flooded with oil. Similarly, the U.S. dollar will probably remain strong, making American goods more expensive relative to European and Asian products.
Now there's concern about what this could mean for jobs. Manufacturing had been making a solid recovery from the Great Recession. Over 850,000 jobs came back. Those gains could be in trouble if the sector officially starts shrinking.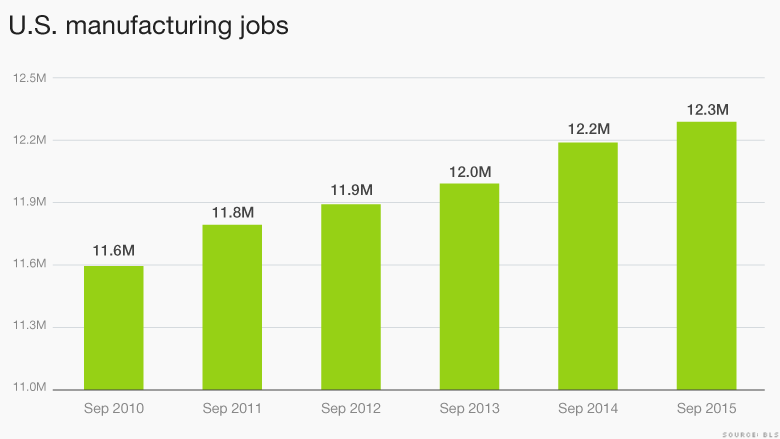 Related: U.S. economy only grows 1.5% as global slowdown hits
Not as bad for the U.S. economy as it looks
Still, some experts say it's too early to get concerned.
The reality is that manufacturing plays a much smaller role in the U.S. economy today than it did in the past.
In the 1950s, manufacturing accounted for 27% of the economy. Today, it's only 12%, notes Wells Fargo.
The overwhelming driver of the U.S. economy now is the service sector.
"Heading into 2016, we believe continued strength in the service sector can more than offset weakness in the manufacturing sector," says Chris Haverland, global strategist at Wells Fargo.
Haverland also points out that manufacturing has been on a tear in recent years. It's not unusual for a little slowdown. That's exactly what happened in November 2012 when the ISM Index dipped below 50 for one month only. It turned out to be a blip.
Holding the U.S. economy back from its full potential
The manufacturing slowdown probably doesn't signal a recession is near, but the headwinds impacting manufacturing are holding the economy back from reaching its full potential.
America used to grow at more than 3% a year, on average. Since the recession, it's been struggling to grow much above 2%. Some have taken to saying the U.S. is stuck in a "Twilight Zone" between boom and bust.
While manufacturing is stalling, it's unlikely to be the factor that sways the Federal Reserve on whether or not the U.S. economy is healthy enough for the central bank to raise interest rates in December.
All eyes now turn to Friday's report on how many jobs the economy added in October as the big clue to how the U.S. is holding up.