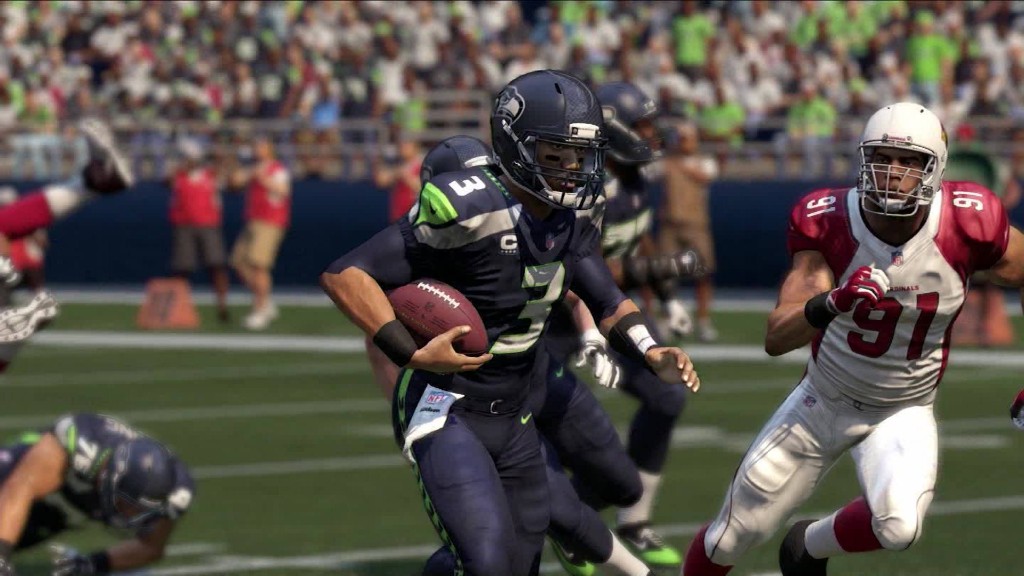 The Defense Department paid millions of dollars to pro sports teams to stage patriotic and "heartwarming" tributes at games, according to a congressional report.
The report, released Wednesday by Senators John McCain and Jeff Flake, criticized the practice, which it called "paid patriotism." It said the Defense Department shouldn't have spent the money, and teams in the NFL, NBA, Major League Baseball and other leagues shouldn't have accepted it.
"This not only betrays the sentiment and trust of fans, but casts an unfortunate shadow over the genuine patriotic partnerships that do so much for our troops," the report states.
The report lists more than $12 million in contracts between the Defense Department and sports teams.
Some of those contracts were for payments the senators considered proper, such as signs in stadiums and programs, rent for recruitment kiosks, or other forms of advertising.
But it said $6.8 million was spent on "paid patriotism" tributes since 2012.
Among the paid events the report flags as questionable were on-field color guard presentations during the national anthem, enlistment and reenlistment ceremonies, the unfurling of a giant flag by members of the military, and ceremonial first pitches.
While many teams held such tributes for the military free of charge, 50 pro teams received money for them, according to the report.
The Defense Department defended its sports marketing efforts as a way to "reach a large number people to connect with the American public."
But it also said that in September it instituted rules that prohibit payments for honoring members of the armed forces.
Related: Sponsor ads coming to NBA uniforms
The NFL's Atlanta Falcons received the most money of any team, with $879,000 in contracts since fiscal year 2012, according to the report. The New England Patriots were second, with $700,000 in contracts.
Neither team responded to a request for comment. The NFL released a letter from Commissioner Roger Goodell in which he said the NFL has drafted guidelines against payments for on-field tributes.
Goodell said the league is auditing contracts and will return any "inappropriate payments" it might find.
Major League Baseball, in a statement, said it will discuss the issue and has already "encouraged teams to take steps to avoid any appearance that they are being paid by a military organization" for tributes.
Related: NFL revenue - Here comes another record season
The controversy first surfaced in press reports earlier this year, but the Flake-McCain report is the first detailed accounting of the practices by government investigators.
"There was clearly a blurring of the line," said Jim Andrews, sponsorship expert with research firm IEG. "But I think the lesson has been learned. I don't think we need to worry about this in the future."
--CNN's Allison Malloy contributed to this report.