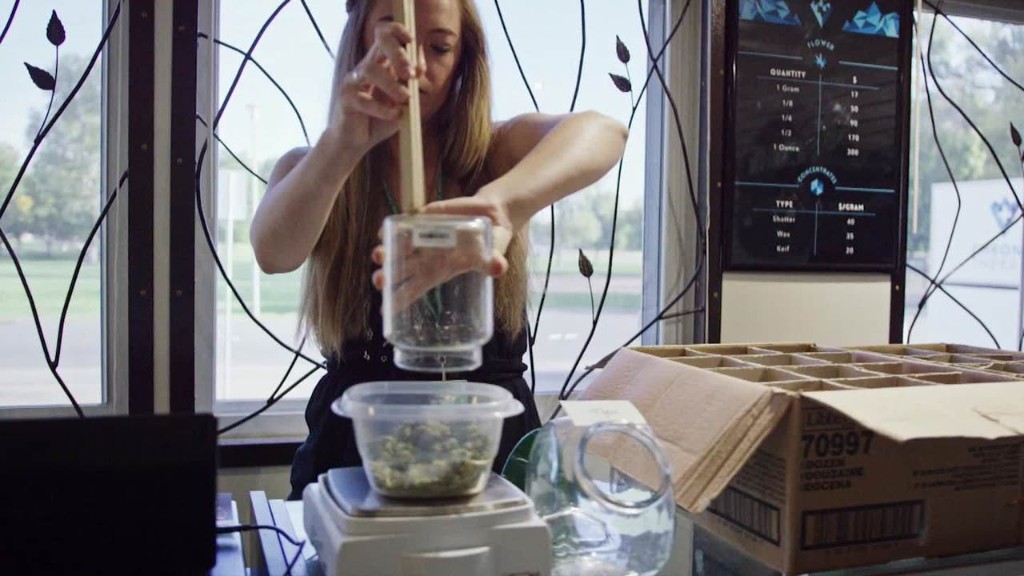 Colorado may get to spend the $66 million in tax money it collected from marijuana sales after all.
As of Wednesday morning, 66% of voters had cast "yes" ballots for Proposition BB, which lets the state keep the tax money it collected. The funds are earmarked for school construction, law enforcement, youth programs and drug education initiatives.
A "no" vote would refund the money to taxpayers in three ways: income tax credits (which averages to about $8 per person), a lower tax on legal marijuana and a refund to marijuana growers.
So far, the Colorado secretary of state's website indicates 58% percent of counties have reported results.
Back when Colorado voters said "yes" to legalizing marijuana for everyone 21 or older, they also voted to approve some extra taxes: Growers pay 15% when they sell to retailers and consumers pay 10% at checkout.
Overall, Colorado's tax revenue was higher than expected last year. According to Colorado law, that means that the state has to refund the money collected from any new tax -- in this case, the pot tax. It would only happen this one time.
- Katie Lobosco contributed to this report.