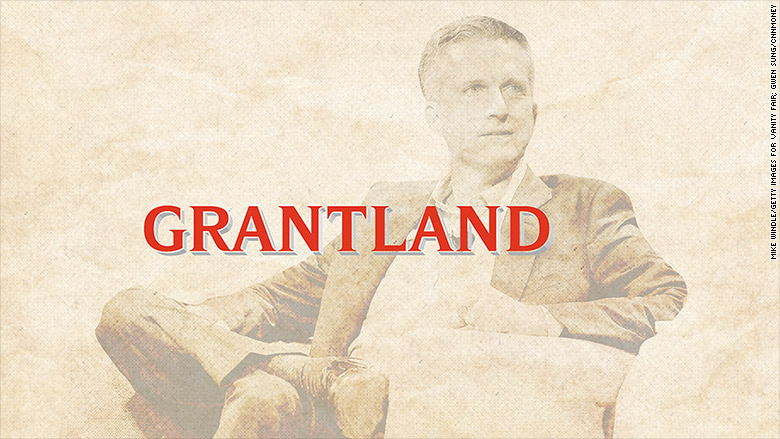 Bill Simmons opened up about the demise of Grantland for the first time on Wednesday, mourning the end of the ESPN-owned site he used to run while criticizing his former employer again.
In the latest episode of his podcast, Simmons spoke to the writer Malcolm Gladwell about ESPN's decision to shutter the sports and pop culture site.
Simmons, who worked at ESPN for 14 years, said that the company mismanaged Grantland following his departure in May. He said that he and his staff found out that ESPN declined to renew his contract over Twitter.
"It was the fact they didn't communicate with the staff," Simmons told Gladwell, who was an original Grantland contributor.
"The staff was really scared for the future of the site. They were scared for where it was going," Simmons continued.
ESPN announced on Friday that it was shutting down Grantland, with a senior source telling CNNMoney that the company is "getting out of the pop culture business."
Related: ESPN shutting down Grantland
Simmons, who was the editor-in-chief and the best-known personality at Grantland, said that ESPN "handled [the site] like a corporation" after he left earlier this year.
Simmons acknowledged that the recent exodus at Grantland likely foreshadowed the site's fate. In the month before Grantland shut down, several top staffers left the site, including four who joined Simmons at his new employer, HBO, which like CNNMoney is owned by Time Warner.
"The site just started to splinter and you could feel it, but I didn't think it was going to be overnight. I mean, I was still working there six months ago," he said.
But Simmons said his suspension by ESPN last year, prompted by critical remarks he made on his podcast about NFL commissioner Roger Goodell, signaled the end of his time at the company.
"It was always heading a certain way after they suspended me," he said.
Although he stands by his criticism of Goodell, Simmons said he wishes he had removed the comments from the podcast. He said he didn't review the show before it was posted.
"If I had heard it, I would have said, 'You know what, that doesn't sound -- I don't think that's worth it.' I would have taken that out," Simmons said.
Speaking at a conference last month, ESPN president John Skipper said it's "completely wrong" to suggest that Simmons lost his job at ESPN over his comments about Goodell.
Related: Grantland's audience grows despite loss of Bill Simmons
Simmons said that ESPN had concerns about Grantland's profitability, and he acknowledged that the site "should have made a lot more money" than it did. Grantland's traffic was modest, though it had seen its audience grow this year -- even after Simmons left.
Simmons took some responsibility for this.
"I always felt, look, just worry about the words, the people are going to come, worry about the quality. The staff can back me up, I never looked at the pageviews stuff, like I never cared about that," Simmons said.
Grantland, Simmons said, was "this little boutique place" that gave "[ESPN] a little bit of soul." Skipper acknowledged as much last year, saying that Grantland helped alleviate the public perception of ESPN as an unlovable company.
Simmons said that ESPN "was a really great place to work" from 2009-2013, but there was a shift in his last two years at the company.
ESPN declined to comment.
"They own it and they can do what they want with it." Simmons said of the network.