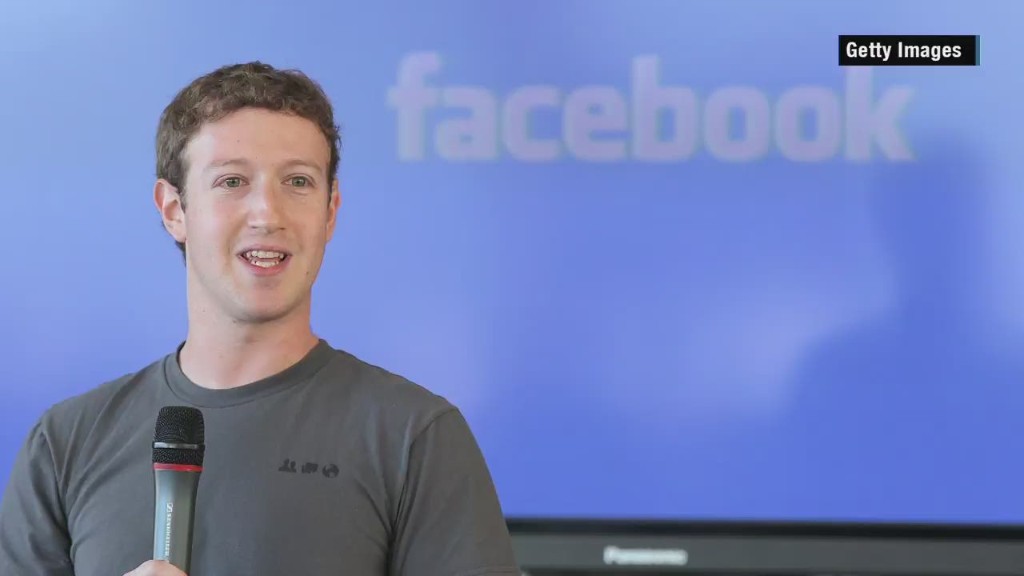 Mark Zuckerberg has a lot on his plate right now -- including a baby girl on the way.
His wife, Priscilla Chan, is expecting their first child.
The Facebook (FB) founder and CEO just got back from about two weeks in India and China. His company just announced another stellar quarter of user growth and revenue.
And in a new Facebook post published on Thursday afternoon, Zuckerberg rattled off the numerous philanthropic projects the couple is juggling.
"Soon we're going to be parents," he wrote. "And we care deeply about doing everything we can so all children -- not just ours -- can grow up and achieve their full potential."
This isn't the first time that Zuckerberg has written openly about his personal investments.
But the new post gives more context about why he and his wife are focused on education, and is also a more comprehensive list of what they've been working on.
"These are long term goals," he emphasized. "But if we start now then over the course of our children's lives I believe we can achieve them."
Here's what Zuckerberg and his wife are focused on, according to the post:
-- He puts their goals into two categories: "unlocking human potential" and "promoting equality."
-- They have a donor-advised fund in their names to help with their charity objectives.
-- They also have an education foundation, Startup:Education, which launched in September 2010. Last year, the not-for-profit committed $120 million over five years to support education programs in underserved, local communities in the San Francisco Bay Area. That way, the couple can "stay closely involved with the community."
-- Zuckerberg said they want to give money to new schools that promote "personalized learning," a style of teaching that adapts to the learner.
-- Chan is starting a K-12 school called "The Primary School." The private, nonprofit institution in East Palo Alto will be geared toward low-income students and attendance will be free. Healthcare will be included.
-- They want to give money to existing public school projects, such as the Education Super Highway, which aims to provide Internet access in every classroom.
-- Zuckerberg already supports Summit Public Schools; KIPP, a network of 183 charter schools; and AltSchool, a small group of private schools that focuses on mixed-age learning.
-- He said he will reveal another education project next week.
-- Zuckerberg and Chan are also investing a lot in healthcare. They helped fund the new San Francisco General Hospital with a $75 million gift. Chan, who is a doctor, worked there for years. "Health and education are closely connected," said Zuckerberg in a post last month. "When children aren't healthy, they can't learn as easily."
The rest of the post was dedicated to some general goals he and his wife want to help achieve: curing disease, creating clean energy, reducing poverty, and investing in people to help them reach their full potential.