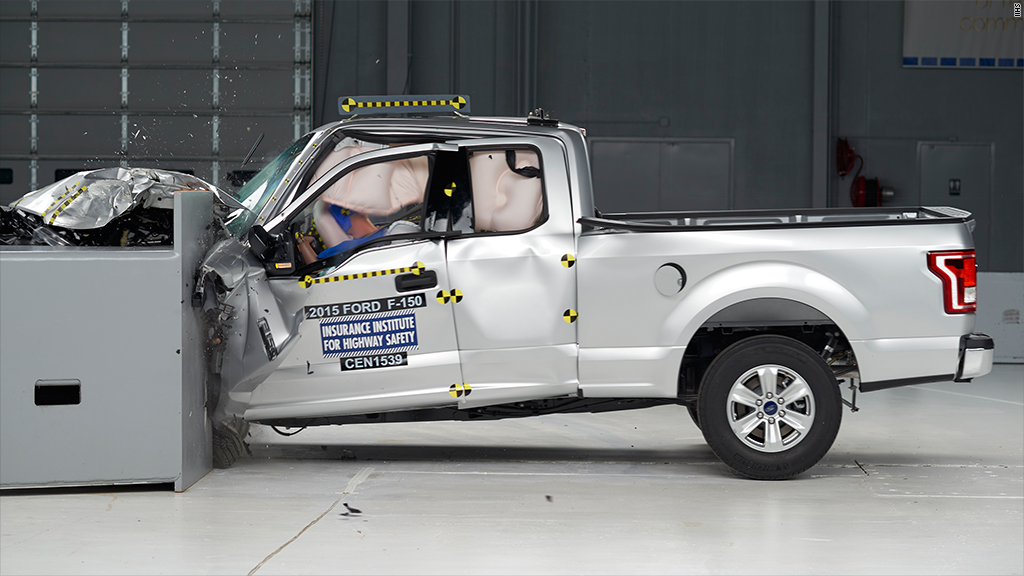 Ford Motor and the United Auto Workers union have reached a tentative deal on a new four-year labor contract.
The union describes deal, which covers more than 50,000 Ford workers, as "one of the richest agreements in the history of UAW-Ford."
Terms of the agreement were not yet available, but they are probably similar to those in the deal the union recently reached with Fiat Chrysler (FCAU) as well as the tentative deal UAW members are now ratifying at General Motors (GM).
Those deals gave veteran autoworkers their first raise in a decade, and also addresses the wage gap between veteran workers and those hired since 2007. New hires will get pay raises over the next eight years that essentially eliminate that gap. Ford's deal also likely includes signing bonuses, lump sump payments and profit sharing plans that will pay each worker tens of thousands of dollars during the life of the deal.
Related: Americans buying more cars than ever
The UAW had the advantage of negotiating with the automakers at a time of especially strong car sales and profits. The industry is set to post record U.S. car sales in 2015, and Ford (F) recently reported a record pre-tax profit in the third quarter.
Related: Donald Trump is wrong about Ford and Mexico
Ford and the UAW reached the agreement without the union having to a strike deadline, which it did at both Fiat Chrysler and GM before reaching last minute deals. The final vote at GM is expected to be announced Saturday, but initial results suggest it's likely to pass.