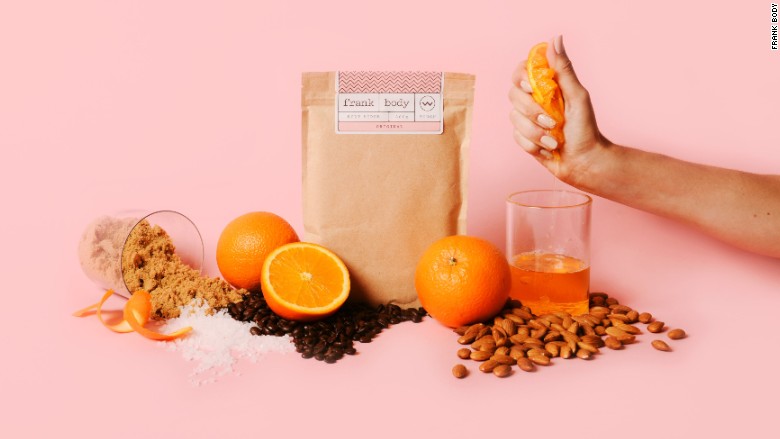 Coffee grounds are the new black.
Skincare company Frank Body has made a business out of selling the stuff as a body scrub and expects to make over $19 million this year.
The Australia-based company was launched in March 2013 by five friends. They put up a total of $3,000 -- and recouped it in one week.
The secret to the company's success? Instagram.
The founders decided to forgo traditional advertising and instead launched a targeted social media campaign.
The strategy worked -- Frank Body has over 664,000 followers on Instagram. There's even a spinoff account, Frank Feedback, where customers can share their impressions about the products.
Related: The glass bottle that aims to make drinking water beautiful
In its first year, Frank Body made over $3 million in sales. By year two, sales hit $9 million.
This year it's already made over $3 million in its first quarter -- the Australian financial year starts on July 1.
The company has 530,000 online customers and is planning to expand into Russia and Dubai.
It's original scrub is made of coffee, sweet almond oil, water, salt, brown sugar, orange oil, vitamin E and natural fragrance.
The inspiration behind the company came from cofounder Steve Rowley's first love -- his three coffee shops in Melbourne.
"I had these women come in asking for coffee grounds," Rowley said. "At first, I didn't find the request odd -- people use the grounds in their gardens -- but then they said they wanted to use them on their bodies."
The original idea to sell coffee as a scrub came from Rowley, 31, but it's definitely been a group undertaking. It's directed by cofounder Alex Boffa, 30, and the marketing campaign was the brainchild of cofounders Bree Johnson, 28, Jess Hatzis, 29 and Erika Geraerts, 26.