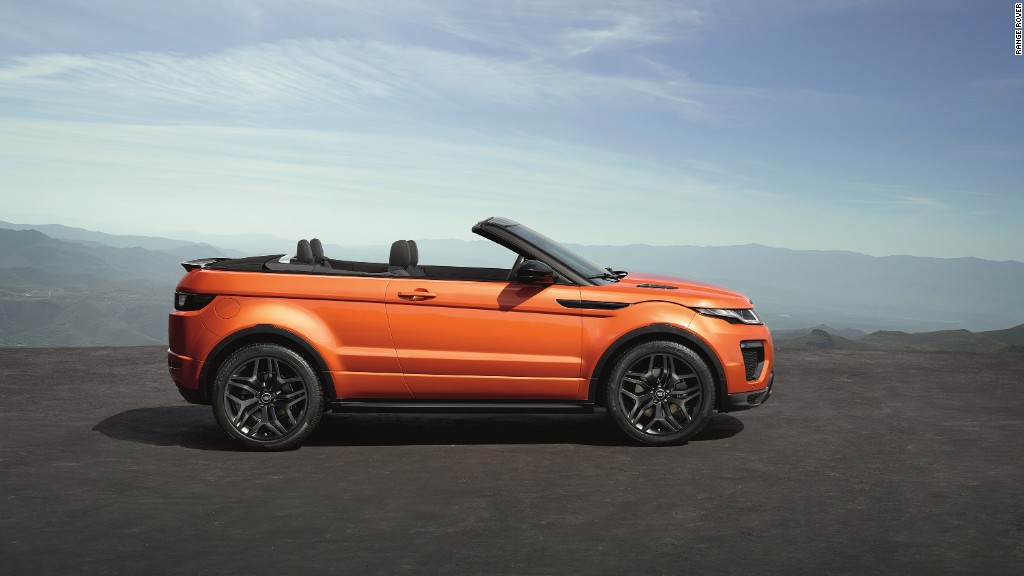 British luxury automaker Jaguar Land Rover has unveiled a new convertible SUV -- a ragtop version of the sleek Range Rover Evoque with a power-folding back roof.
Ranger Rover models are luxurious SUVs. They are made by Jaguar Land Rover, the British automaker owned by India's Tata Motors (TTM). Jaguar Land Rover also makes Jaguar luxury cars.
Jaguar Land Rover first unveiled an Evoque Convertible concept vehicle at the Geneva Motor Show in 2012.
Now the production version will go on sale in the middle of 2016. Prices will start at a little over $50,000.
In the event the weather turns ugly, the cloth top can be raised or lowered while driving as fast as 30 miles an hour.
To protect occupants in a rollover crash, protective bars will deploy from the back of the vehicle in less than a 10th of a second when an imminent rollover is detected.
Along with reinforced windshield pillars, the bars provide a "survival space" for occupants in case the SUV goes upside down.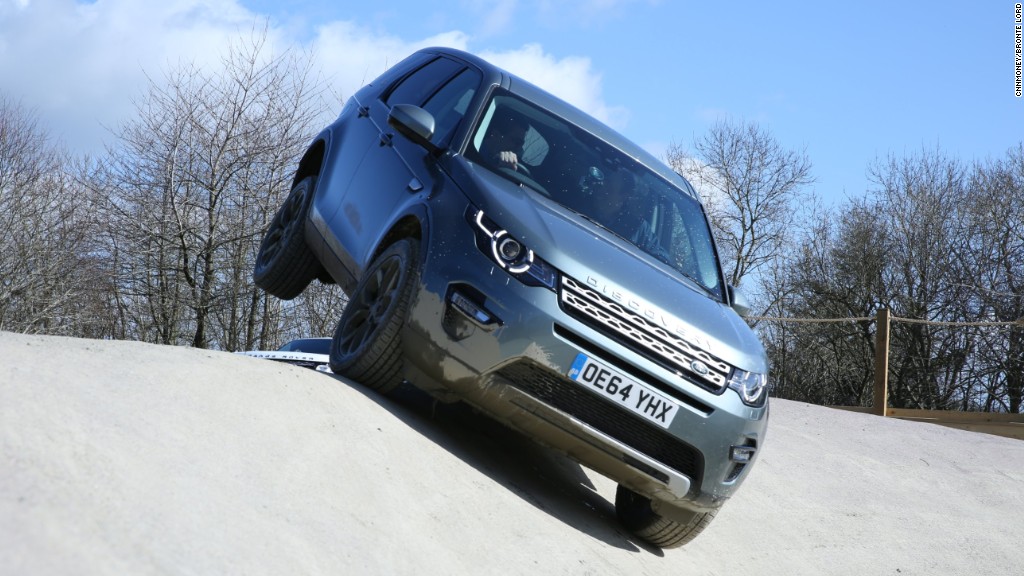 Land Rover's brand is built on its reputation for serious off-road capability, even if most owners never actually use it.
The company boasts that the Range Rover Evoque convertible can tackle terrain at least as challenging as the hard-top version can -- addressing a concern some buyers might have.
In most vehicles today, the roof helps keep the body from twisting, as it might do when climbing over rocks or through ditches. So Land Rover engineers added additional bracing to the body to prevent twisting in this roofless version.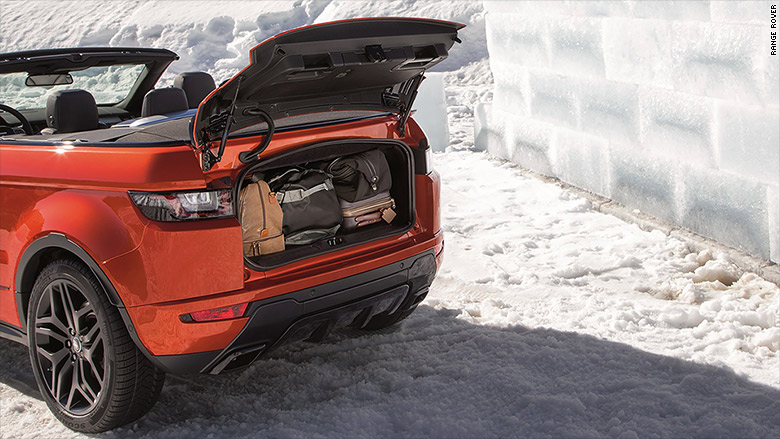 Like the hard-top SUV, the Evoque Convertible is powered by a 240-horsepower turbocharged 4-cylinder engine. It has a nine-speed automatic transmission with full-time all-wheel drive. The removal of the top leaves about 9 cubic feet of storage space in the back.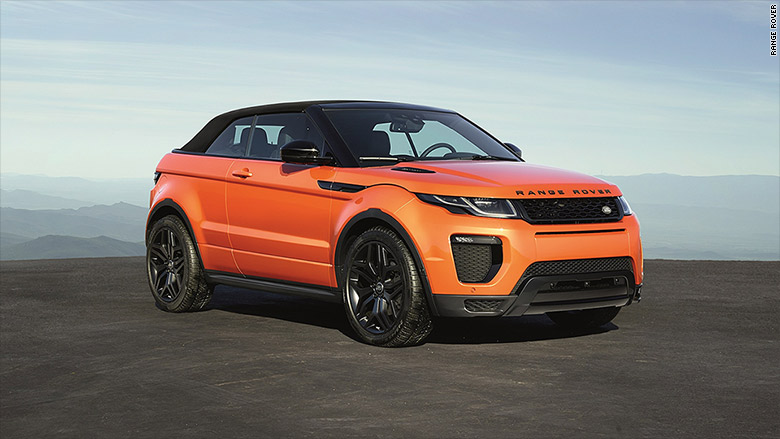 SUVs with removable roofs have become an oddity in recent decades.
Back in the days when SUVs were basically trucks designed for off-road use by farmers and hunters, roofs that unzipped and folded away, or that could be unbolted, were common.
These days, aside from the hard-core Jeep Wrangler, the idea seems almost funny.
Nissan made a convertible version of the last-generation Murano crossover SUV. Unlike the Range Rover, the Nissan was not intended for serious off-road use. It was discontinued when Nissan introduced a redesigned Murano SUV.
Meanwhile, the Land Rover division at Jaguar Land Rover has been enjoying brisk sales with the ever-increasing popularity of SUVs.
In fact, the automaker's Jaguar division, which has made only cars before now, will soon introduce its own SUV: the F-Pace.