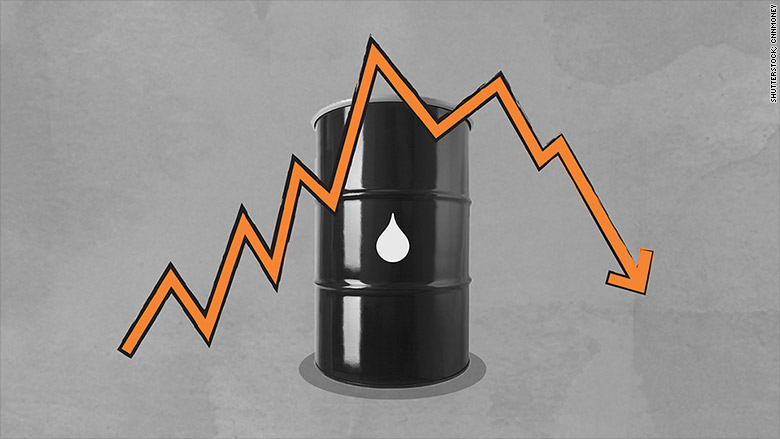 Low oil prices could lead to global fuel shortages in the future, the International Energy Agency has warned.
The IEA said Tuesday that while low prices are good for consumers, they could eventually "trigger energy-security concerns."
The low prices are squeezing U.S. shale and other high cost producers. Many have been forced to slash investment budgets to cope with the new reality.
The IEA said that spending on exploration and production has fallen 20% this year, and it warned against further cuts.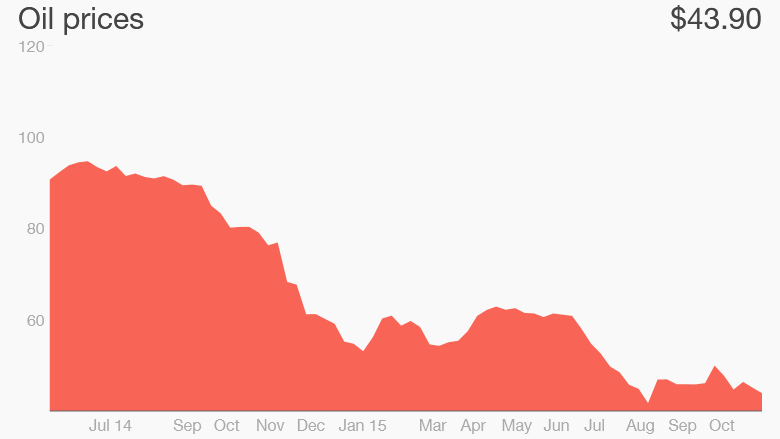 The Paris-based watchdog's main scenario is for prices to gradually recover to around $80 a barrel by 2020, assuming a pick up in global economic growth and hence demand for oil.
But there is a serious risk that prices will stay around $50 a barrel until the end of the decade. If that happens, the IEA warned, the world will be forced to rely on a small number of Middle Eastern producers. Most other producers would find prices that low unsustainable, and would be priced out of the market.
"Now is not the time to relax. Quite the opposite: A period of low oil prices is the moment to reinforce our capacity to deal with future energy security threats," said Fatih Birol, IEA executive director.
Related: Oil's wild ride isn't over yet
Prices fell from above $100 per barrel in June 2014 to their lowest level in six and half years in August 2015, trading below $42 a barrel.
Reliance on Middle East oil exports could eventually escalate to levels last seen in the 1970s, the Paris-based IEA said in its World Energy Outlook.
The IEA, which monitors energy market trends for the world's richest nations, said Asian countries would be hit hardest by the insecurity.
Lower oil prices could also hamper the world's transition from fossil fuels to renewable energy, the report warned.